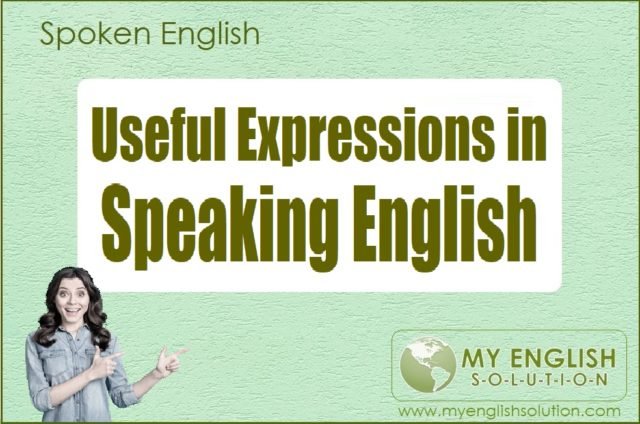 We all are the members of a global community where various cultures and languages blend together. Language is the dominant and inseparable aspect in our day to day life. Communication is the primary function of human language. It helps us meet various needs through our ability to express ourselves. Expressive language enables us to express our thoughts, ideas, needs and views while Receptive language enhances the ability to understand words and language.
English is known as the Language of International Communication. It has become part and parcel of almost every existing field. It is so common that one out of five people can speak or understand English.
In order to improve English speaking skill of global English language learners, we've covered a wide range of everyday situations. Different kinds of basic expressions are demonstrated quite skillfully. We hope that these expressions will definitely support you to learn and practice English language interestingly.

(More Expressions will be added soon. Keep visiting the page regularly)