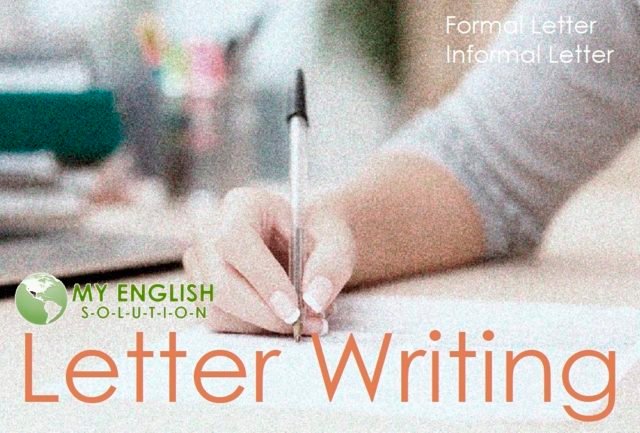 We often write letters to our friends and relatives. We also write letters for various official purposes. A Letter is a handwritten, typed or printed conversation or communication between two persons. It is sent or transferred by post or courier, in an envelope. Letters are known as an important and systematic mode of effective communication. Writing letter is absolutely a skillful and useful task. We should systematically prepare the art and technique of writing different kinds of letters.

Generally, there are two types of Letter, Informal Letter and Formal Letter. These types are based on their etiquette, contents & writing purposes etc.

---



Write a letter to the Mayor of your city seeking a solution to the problem of waterlogging in your area.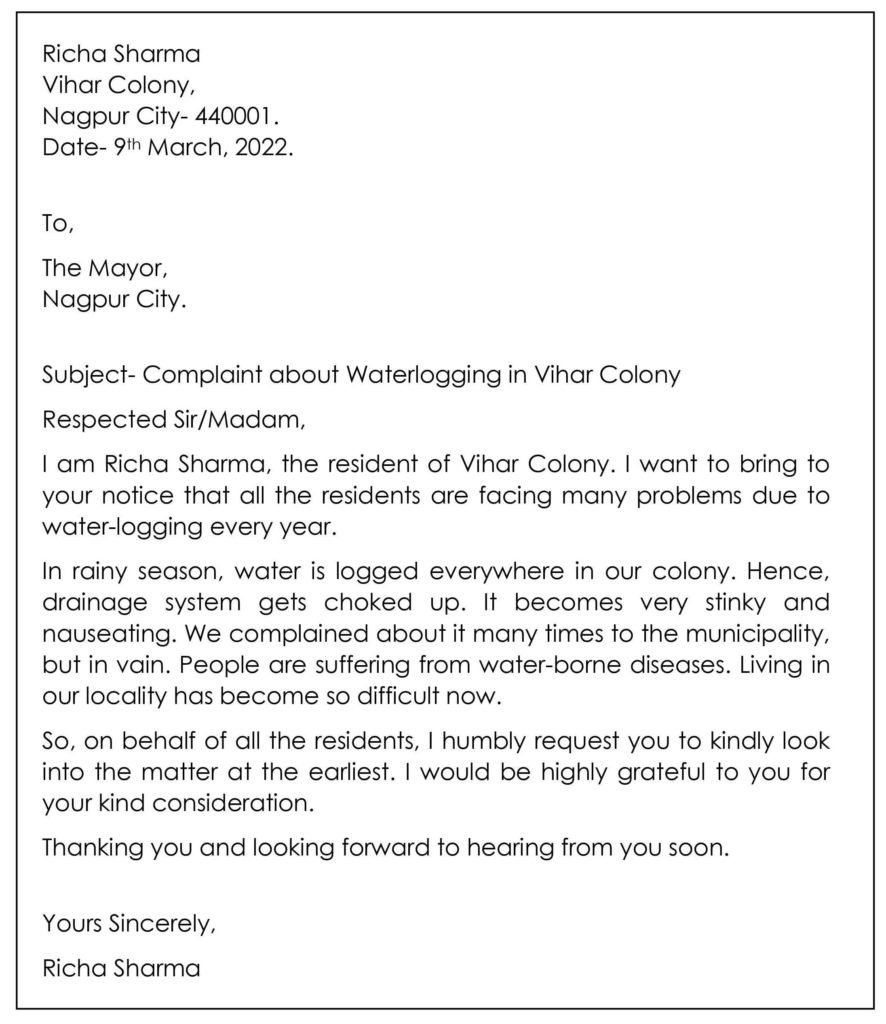 Write a letter inviting your friend to your Birthday party.

Write a letter to the editor of an English daily, making a plea to the common people to switch over to solar energy to conserve electricity and limit electricity bills.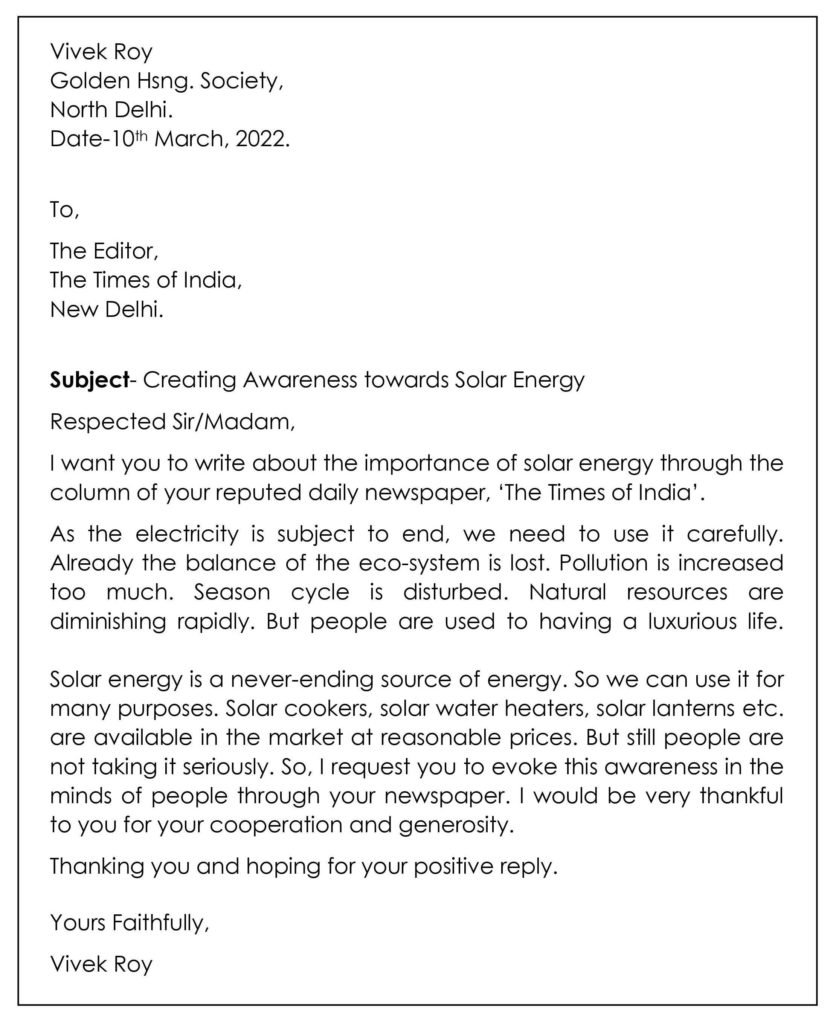 Write a letter to a friend regarding a speedy recovery from injury.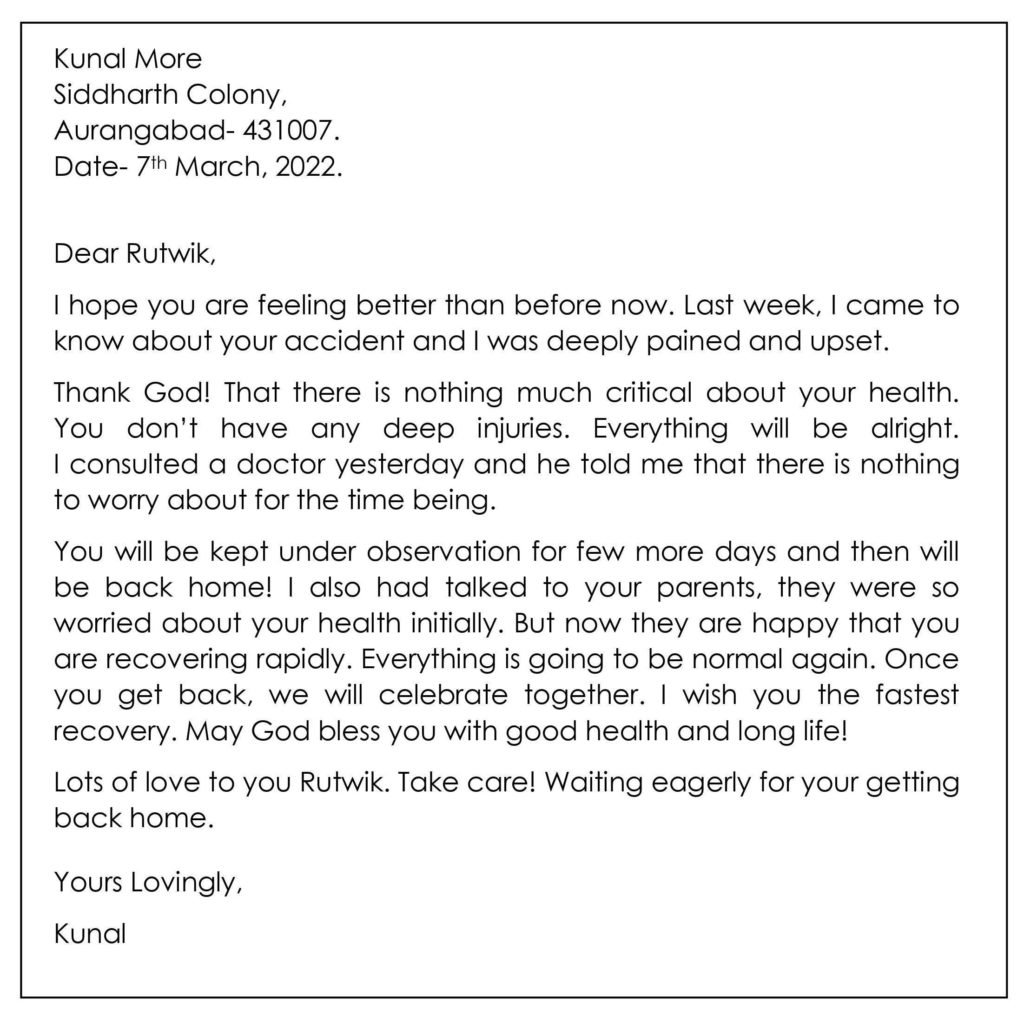 Write a letter of request to the Registrar, SPPU, Pune for the Prospectus of M.Sc. Chemistry.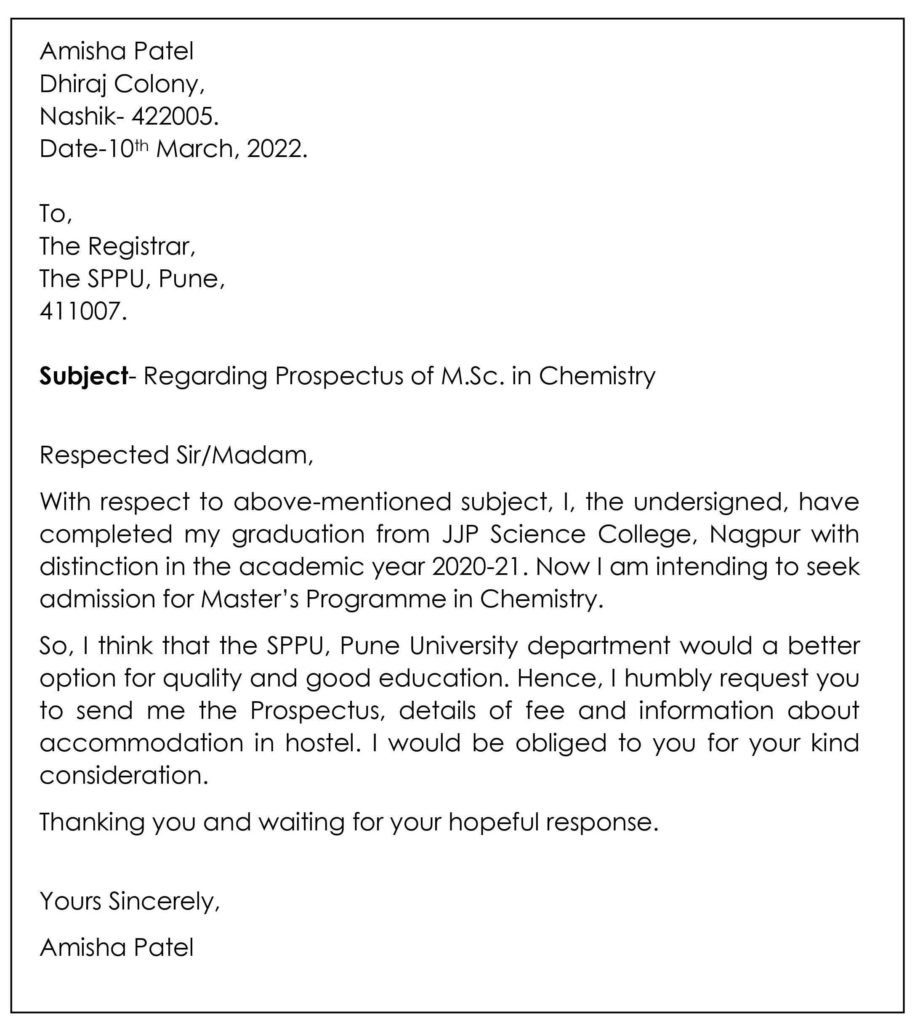 Write a letter to congratulate your friend on his/her grand success in the Board Exams.

Write a Letter to your Principal seeking permission to attend a family function.

Write a letter apologizing to your friend for your mistake.

Write a letter to the Sales Unit, Western Book Depot, Hyderabad to enquire about various books on English grammar.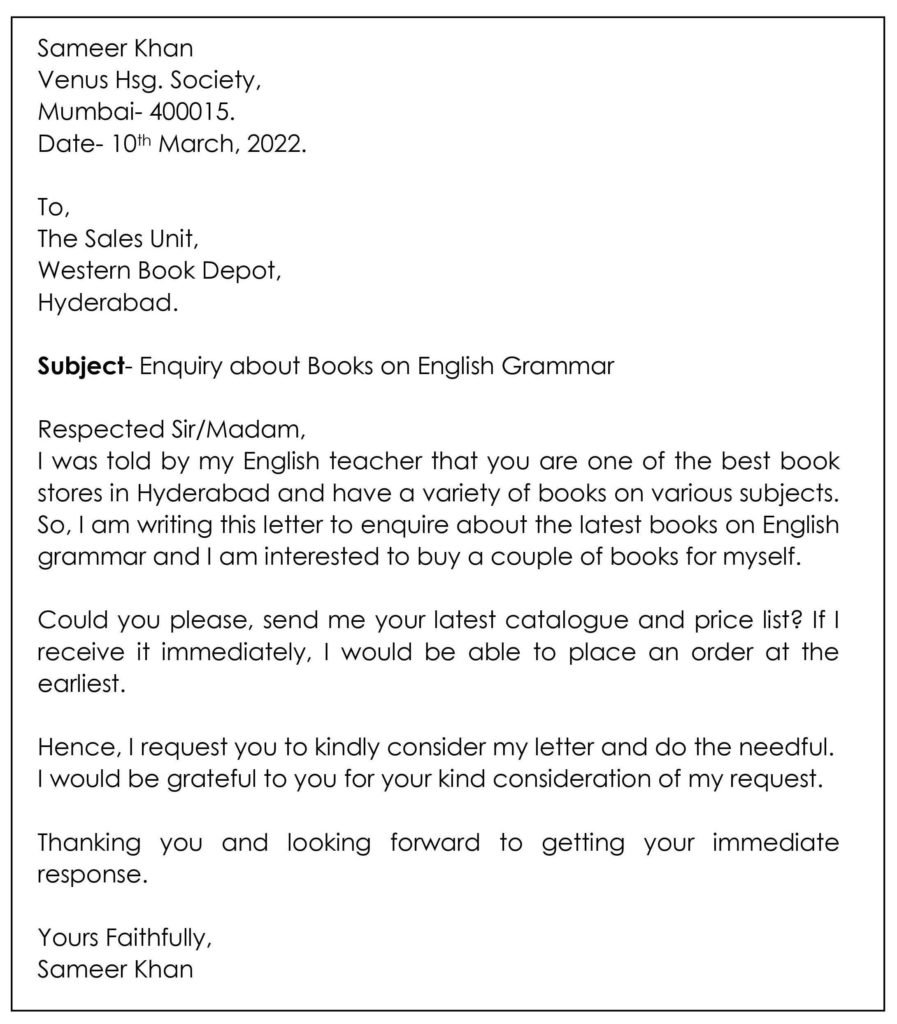 Write a letter to your friend inviting him/her for spending a vacation together.

Write a letter to the Principal of the local college, regarding the permission to play a friendly match against the college team.

Vinay Verma
St. Joseph College,
Varanasi, UP
Date- 10th March, 2022
.
To,
The Principal,
G.I.C. Ram Nagar,
Varanasi.
.
Sub-
Permission to play a friendly match
.
Respected Sir/Madam,
I am Vinay Verma, the captain of the Hockey Team of Saint Joseph College, Varanasi, writing to let you know that our team wants to play a friendly match against your college team.
This match will be played on our playground on 20th March, 2022, Sunday at 4:00p.m. It's holiday, so there would not be any question of disturbing the classes. I humbly request you to grant us permission for playing this match. We shall be highly grateful to you for your kind consideration of our request and encouragement.
.
Thanking you and waiting to hear from you soon.
.
Yours Obediently,
Vinay Verma
(Captain, Hockey Team)
---
Letters are added regularly…
Keep visiting the page …
---