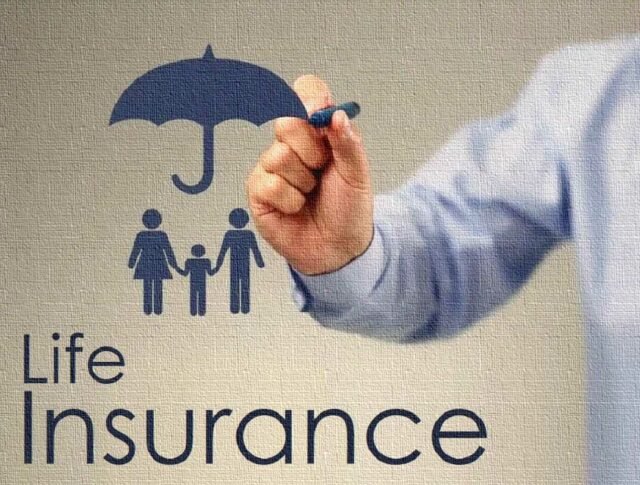 WHAT IS LIFE INSURANCE?
Life insurance is an important form of insurance. Life insurance is the insurance of a person's life. It is said to be one of the best ways to reduce the financial uncertainty caused by premature death, accident, disability, old age etc. Life insurance is taken for the dual purposes- protection and investment. Since life insurance is a long-term contract, the investment component is important along with insurance coverage.
The concept of Life Insurance is based on two basic components 'death cover' and 'lifetime benefit'.

As per the death or risk cover plan, if the policyholder dies within a specified period, a fixed amount is paid to his family. And as per the survival benefit component, the sum assured is paid to the insured if he survives after a specified period.

Life insurance cannot prevent the risk of death in human life. This risk can reduce the financial loss of the insured's family to some extent. As the value of a person's life cannot be determined in money.

In life insurance, the insurance company promises to pay a fixed amount after death.

FEATURES OF LIFE INSURANCE
Life insurance is a contract between the insured and the insurance company.

Life insurance provides financial protection against the risk of death and disability related to human life.

Life insurance is a contract to pay a fixed amount. Because the cost of human death cannot be measured in money. It is not an indemnity contract like other types of insurance.

Life insurance is taken for the dual purpose of financial assistance and savings.

Provisions can be made for higher education and marriage of children by taking life insurance policy.

Life insurance is also taken out to cover special needs like disability, accident, medical treatment expenses, loss of income due to illness etc.

A provision can be made through a life insurance policy to ensure that the financial burden of the housing loan or other loans does not fall on the family members.

In addition to the provisions of the Life Insurance Contracts Act, two additional principles are applicable, namely, principle of utmost faith and insurable interest.

Since life insurance policy is an asset of the insured, it can be sold, mortgaged or gifted.

Life insurance policy has facility of nomination. That is, in case of death of the insured during the term of insurance, it can be decided to whom the sum insured should be paid. Nomination can be done while submitting the insurance proposal or while the policy is in current status.

NATURE OF LIFE INSURANCE
The nature of life insurance is divided into two types- Financial and Legal.
---
Financial Nature:
Through life insurance, a person makes financial provision to protect his life and his dependents from the danger that may arise due to uncertain events in the future, such as sudden premature death, accident, disability, illness, old age, etc. Financial uncertainty is caused by many factors. Life insurance is the single best way to reduce such financial uncertainty. Life insurance is a long-term contract and the policyholder buys insurance for financial protection only for investment purposes. In short, the insured buys life insurance by paying the premium in financial form. Under this contract, the insurance company provides financial protection to the insured's family after the death of the insured during the lifetime of the insured. A person's needs do not decrease as income decreases in old age. In such cases, life insurance is an important way to get regular income. Through life insurance, it is possible to provide for children's education and marriage expenses, as well as to deal financially with sudden crises like illness, accident, disability of a person.
---
Legal Nature:
Life insurance is also a contract. One party (the insurance company) agrees to pay a certain amount to the heirs of the other party (the insured) in return for the premium paid by the insured at a time fixed in the contract or after his death. Provisions of Contract Act apply to life insurance. That is why it is important to look at its legal form. It includes:

Written agreement


Contract eligibility

Reward/Remuneration

Lawful purpose

Mutual trust

Contract fulfillment

Free consent
---
also see: