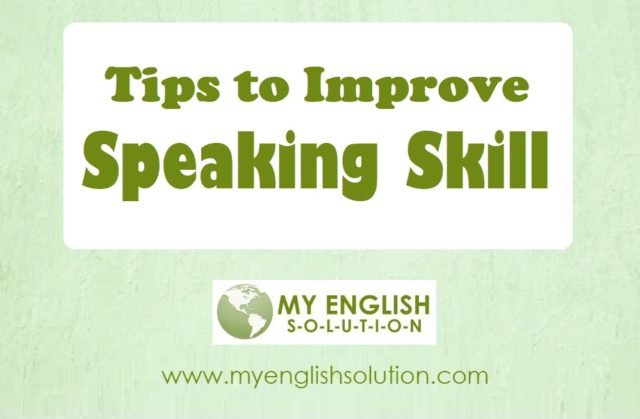 Speaking Skill is associated with an ability to speak English fluently with confidence. It allows us to communicate efficiently. It also allows us to express our views and thoughts in a meaningful and persuasive approach.


•

Keep practicing regularly with preparation
•

Improve vocabulary by reading regularly

•

Listen English as much as possible
•

Watch English News and TV shows
•

Study English Grammar with activities

•

Always read English Newspapers and English Blogs

•

Keep attending English Seminars and Debates

•

Practice speaking in front of mirror

•

Record your own voice and listen repeatedly
•

Connect yourself with English speaking groups

•

Be Confident! Stay Consistent!
---
Related Posts