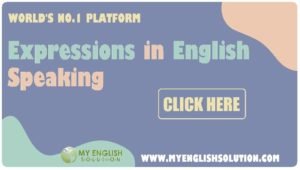 Online ESL Literature Library

1-language.com's Literature Library is known as the perfect platform for English Language and Literature lovers. The website succeeded in bringing Classical Literature to the ESL Community by providing a series of different books. All these books provide a glimpse into the rich history of English Literature.

The website English Online is specially designed for worldwide English Language learners. All articles in this website are carefully chosen and are more easily understood. Each article has a vocabulary list at the end. Thousands of topics and special news articles in various categories are available presently.
Loyal Books: Free Audio and Ebooks

Loyal Books is a special platform for Global English Language Learners. Loyal Books is a website that contains hundreds of free public domain Audio Books and Ebooks. They can be smoothly studied online or downloaded easily. This is a great way to teach critical-listening skills and empower students to read skillfully.
Audio books, E-books and Podcasts

digitalbook.io is helping to maximum numbers of people to find and enjoy numerous Audio books, E-books and Podscasts. This is a perfect and admired place to find free public domain audio books and eBooks. The website wants to build an experience that is simple, easy-to-use and accessible anywhere in the world. It assures best practice in such areas as accessibility, technology and security.

Free Short-stories: The New Yorker

The New Yorker is an American weekly magazine highlighting Short stories, Essays, Criticism, Fiction, Poetry, Satire and Cartoons. The website digitally features the full contents of each week's magazine with reports and comments. Today The New Yorker has a wide audience outside New York and is read all over the world.
Dreamreader: Free Reading Lessons with Exercises

Dreamreader.net is a website run by an EFL instructor with over 15 years of experience, focusing effectively on English Language Education. It contains effective and creative reading materials for all English language learners and teachers. The website succeed in creating faith of worldwide English language learners.
Linguapress: Intermediate Reading Resources

Linguapress.com is an ideal portal for teachers and learners of English as a foreign language (EFL), English as a second language (ESL) and English for Speakers of Other Languages (ESOL). While intended primarily at global EFL learners, resources on Linguapress.com, with their language and cultural content, are in many cases equally relevant for learners acquiring English as a second language.

Voice Of America (VOA): Learning English is multimedia source of news and information for millions of global English learners. Voice of America was set in motion in 1959. Special English newscasts and features were a primary component of VOA. Teaching material as well as different kinds of learning resources are available here.
---

---