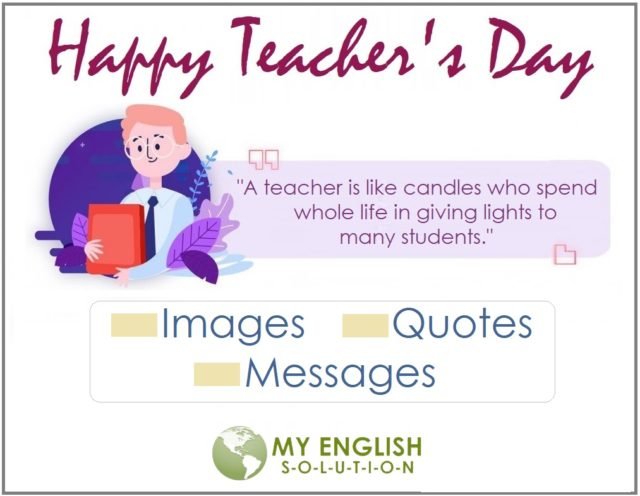 Teacher's Day is a special occasion, celebrated to honour teachers for their guidance and help. It is a special day for the appreciation of teachers for their special contributions in a particular field area, or the community in general.
Teaching is one of the most dominant and prestigious jobs in the world. Teachers are known to structure the mind of youth by providing them knowledge and wisdom. Teachers impart virtues, fairness, integrity and morality in children and transform them into responsible citizens. So, almost every country in the world celebrates Teacher's Day.
---
Many countries celebrate their Teachers' Day on 5 October in conjunction with World Teachers' Day, which was established by UNESCO in 1994.
| | |
| --- | --- |
| Country | Teacher's day |
| Afghanistan | 5 October |
| Albania | 7 March |
| Algeria | 28 February |
| Argentina | 11 September |
| Armenia | 5 October |
| Australia | Last Friday in October |
| Azerbaijan | 5 October |
| Bahrain | 5 October |
| Bangladesh | 5 October |
| Belarus | The first Sunday of October |
| Belgium | 5 October |
| Bhutan | 2 May |
| Bolivia | 6 June |
| Brazil | 15 October |
| Brunei | 23 September |
| Bulgaria | 24 May |
| Cameroon | 5 October |
| Canada | 5 October |
| Chile | 16 October |
| China | 10 September |
| Colombia | 15 May |
| Costa Rica | 22 December |
| Croatia | 5 October |
| Cuba | 22 December |
| Czech Republic | 28 March |
| Dominican Republic | 30 June |
| Ecuador | 13 April |
| Egypt | 28 February |
| El Salvador | 22 June |
| Estonia | 5 October |
| Georgia | 5 October |
| Germany | 5 October |
| Greece | 30 January |
| Guatemala | 25 June |
| Honduras | 17 September |
| Hong Kong | 10 September |
| Hungary | First Sunday of June |
| India | 5 September |
| Indonesia | 25 November |
| Iran | 2 May |
| Iraq | 1 March |
| Israel | 23 |
| Jamaica | 6 May |
| Jordan | 28 February |
| Kazakhstan | The first Sunday of October |
| Kosovo | 7 March |
| Kuwait | 5 October |
| Laos | 7 October |
| Latvia | The first Sunday of October |
| Lebanon | 9 March |
| Libya | 28 February |
| Lithuania | 5 October |
| Malaysia | 16 May |
| Maldives | 5 October |
| Mauritius | 5 October |
| Mexico | 15 May |
| Moldova | 5 October |
| Mongolia | 5 October |
| Morocco | 28 February |
| Myanmar | 5 October |
| Nepal | Full moon day of Ashadha (June–July) |
| Netherlands | 5 October |
| New Zealand | 29 October |
| Nigeria | 5 October |
| North Macedonia | 5 October |
| Oman | 24 February |
| Pakistan | 5 October |
| Palestine | 14 December |
| Panama | 1 December |
| Papua New Guinea | 5 October |
| Paraguay | 30 April |
| Peru | 6 July |
| Philippines | 5 October |
| Poland | 14 October |
| Portugal | 5 October |
| Puerto Rico | 20 May |
| Qatar | 5 October |
| Romania | 5 October |
| Russia | 5 October |
| Saudi Arabia | 5 October |
| Serbia | 5 October |
| Singapore | First Friday of September |
| Slovakia | 28 March |
| Somalia | 21 November |
| South Africa | 5 October |
| South Korea | 15 May |
| South Sudan | 1 December |
| Spain | 27 November |
| Sri Lanka | 5 October |
| Syria | Third Thursday of March |
| Taiwan | 28 September |
| Thailand | 16 January |
| Tunisia | 28 February |
| Turkey | 24 November |
| Ukraine | The first Sunday of October |
| United Arab Emirates | 5 October |
| United Kingdom | 5 October |
| United States | National Teacher Day is on Tuesday during Teacher Appreciation Week, which takes place in the first full week of May. |
| Uruguay | 22 September |
| Uzbekistan | 1 October |
| Venezuela | 15 January |
| Vietnam | 20 November |
| Yemen | 28 February |

Source: Wikipedia
'Happy Teacher's Day'
:
Images with Quotes, Wishes and Messages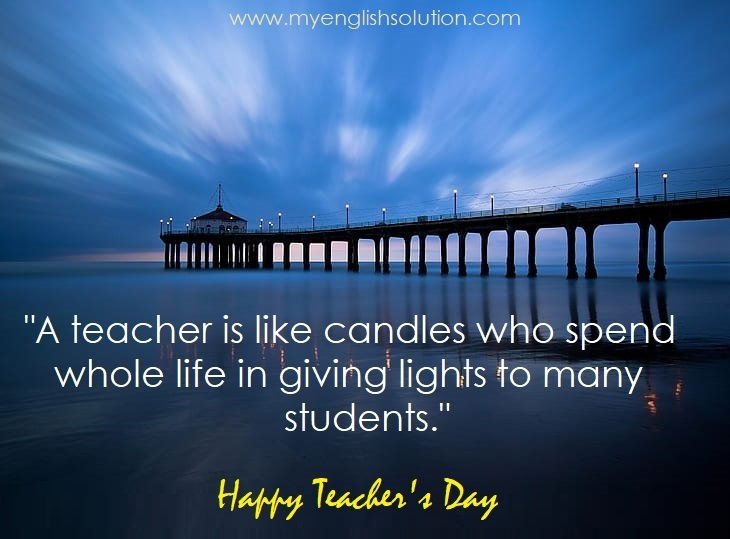 "A teacher is like candles who spend whole life in giving lights to many students."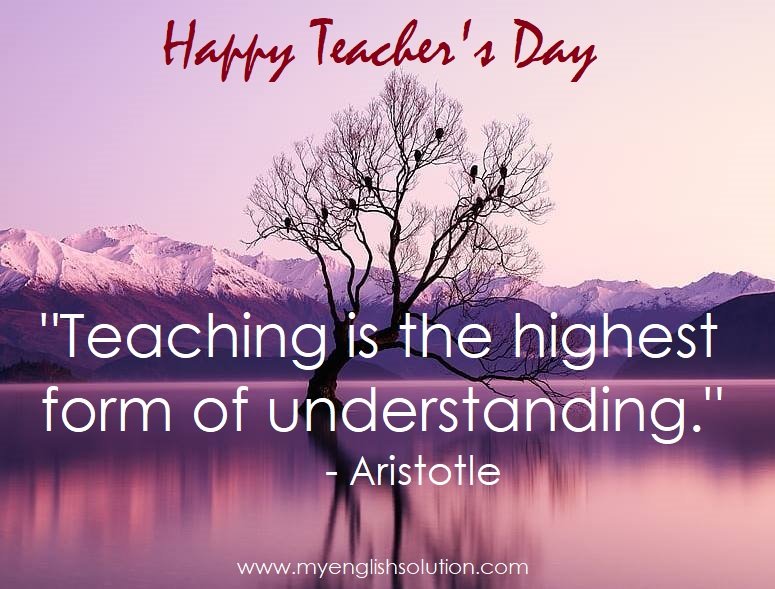 "Teaching is the highest form of understanding."
"A teacher affects eternity; he can never tell where his influence stops."
"The best teachers are those who show you where to look but don't tell you what to see."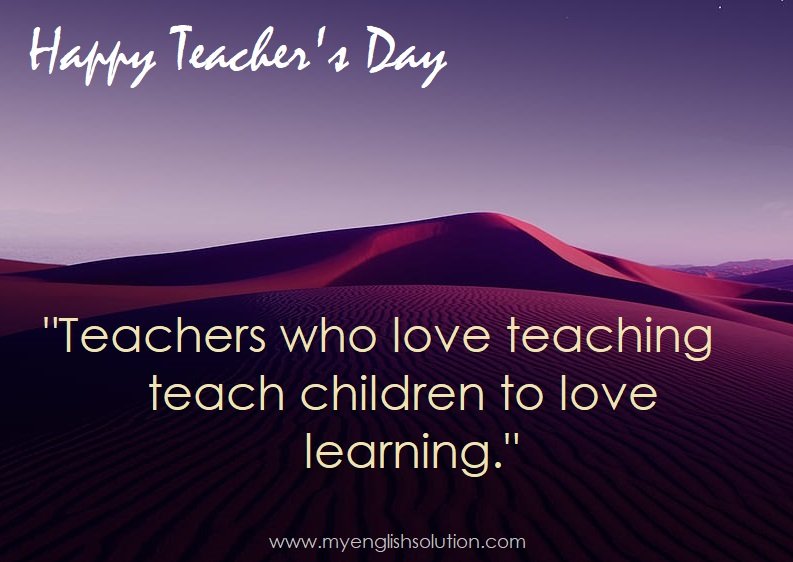 "Teachers who love teaching teach children to love learning."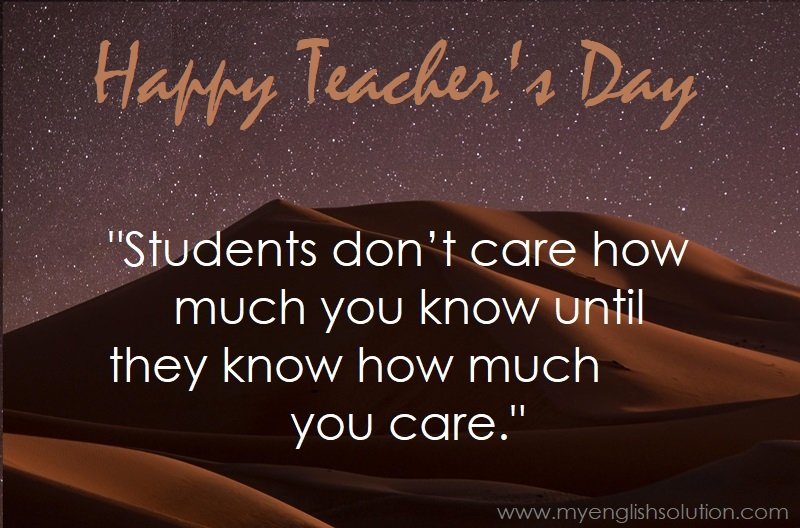 "Students don't care how much you know until they know how much you care."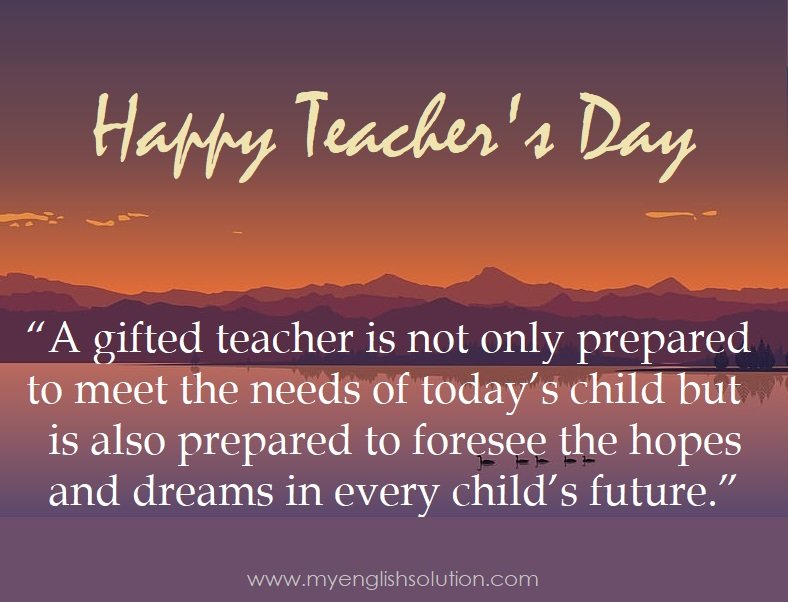 "A gifted teacher is not only prepared to meet the needs of today's child but is also prepared to foresee the hopes and dreams in every child's future."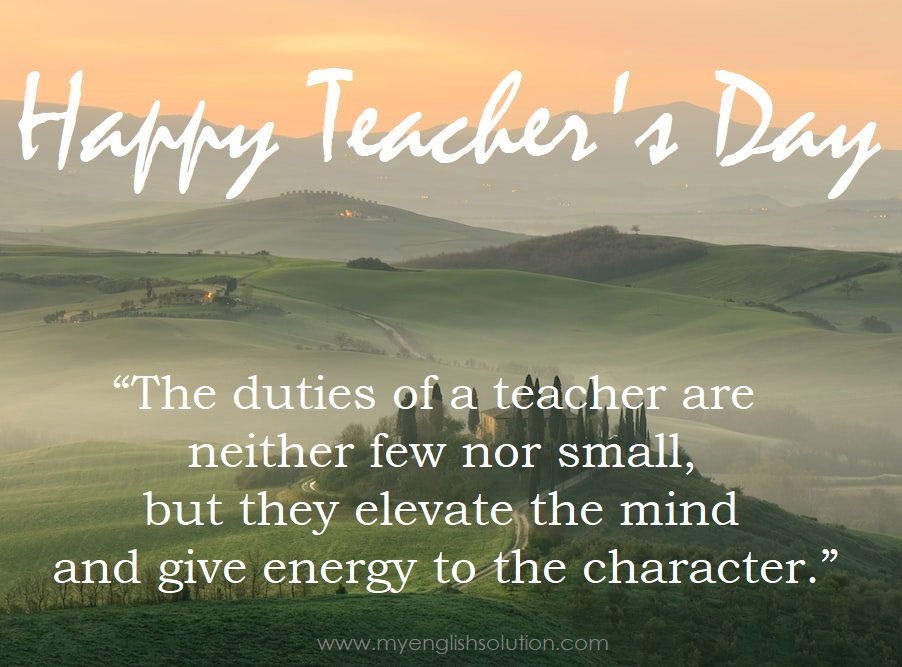 "The duties of a teacher are neither few nor small, but they elevate the mind and give energy to the character."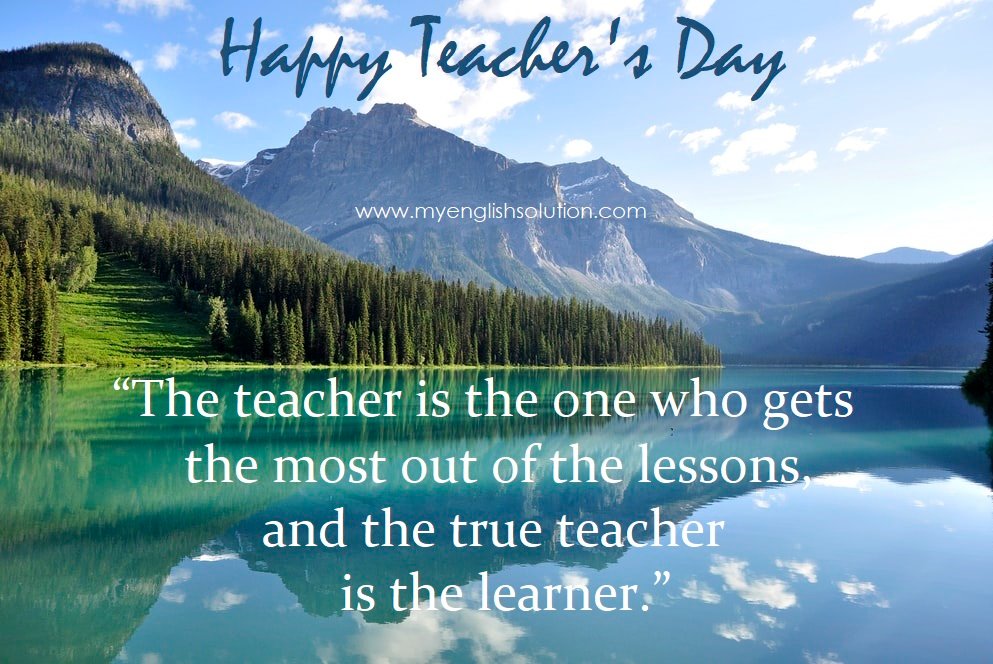 "The teacher is the one who gets the most out of the lessons, and the true teacher is the learner."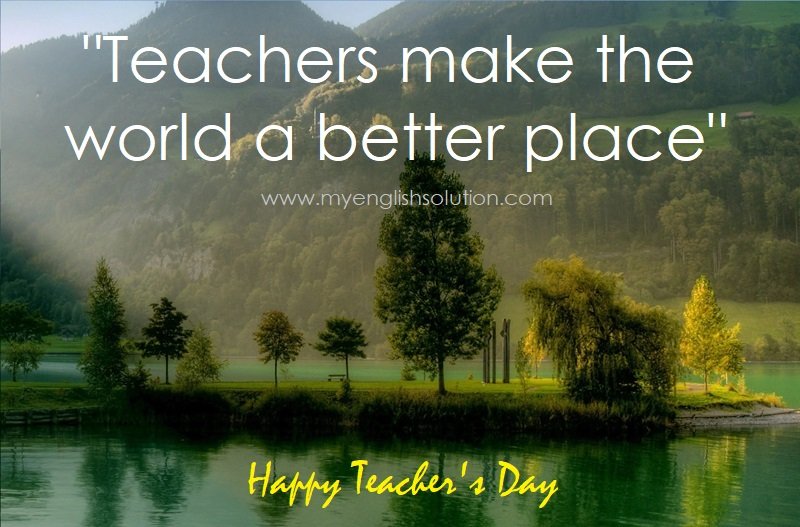 "Teachers make the world a better place."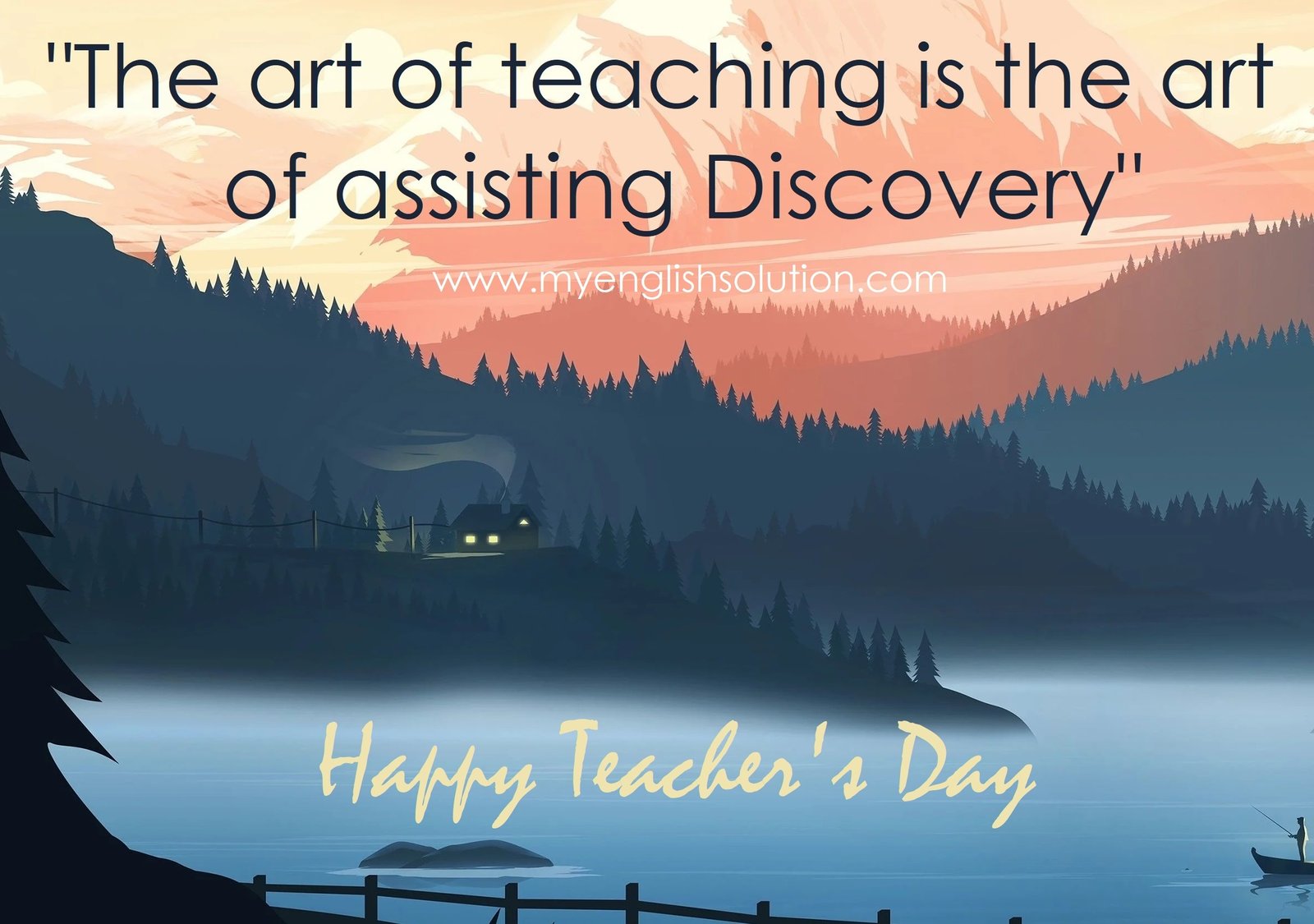 "The art of teaching is the art of assisting discovery."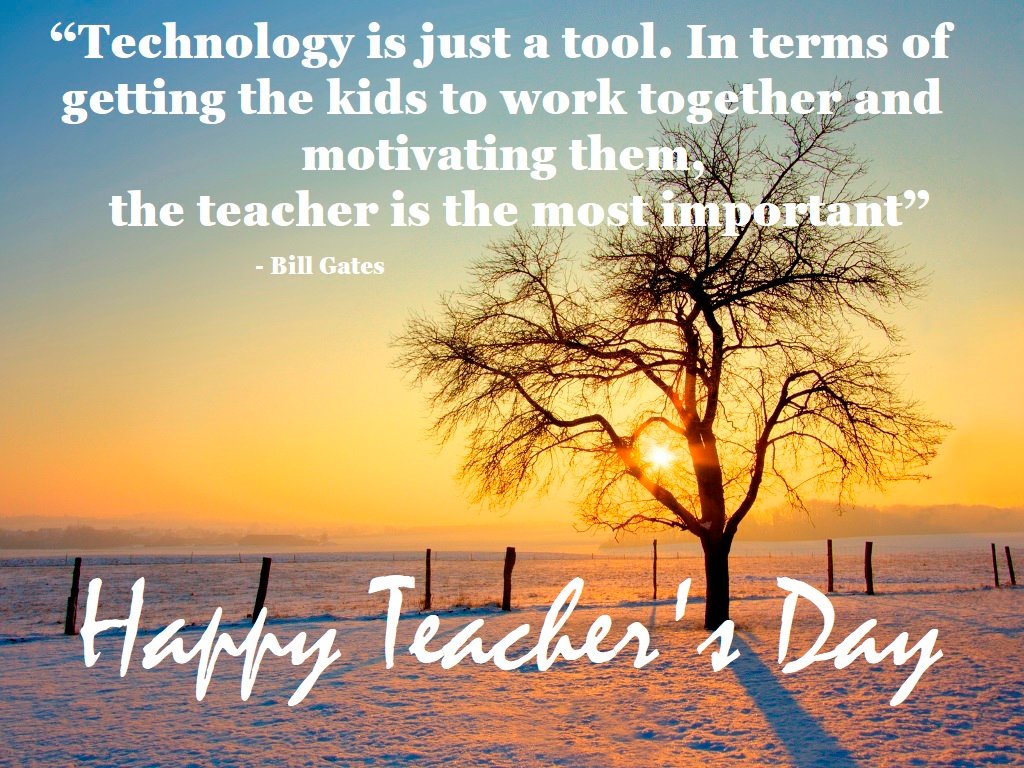 "Technology is just a tool. In terms of getting the kinds to work together and motivating them, the teacher is the most important."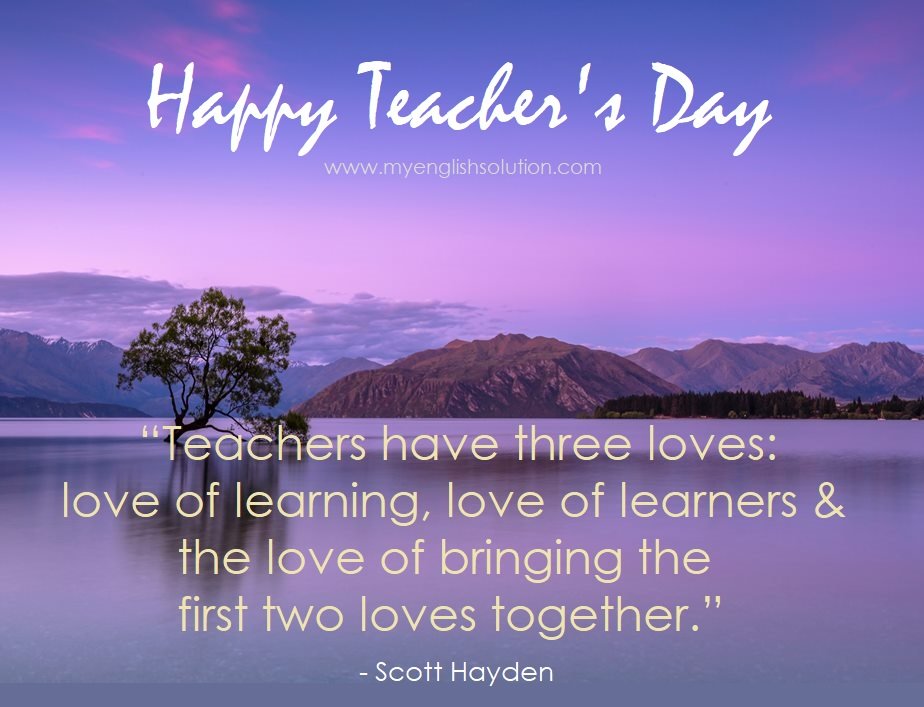 "Teachers have three loves: love of learning, love of learners an the love of bringing the first two loves togther."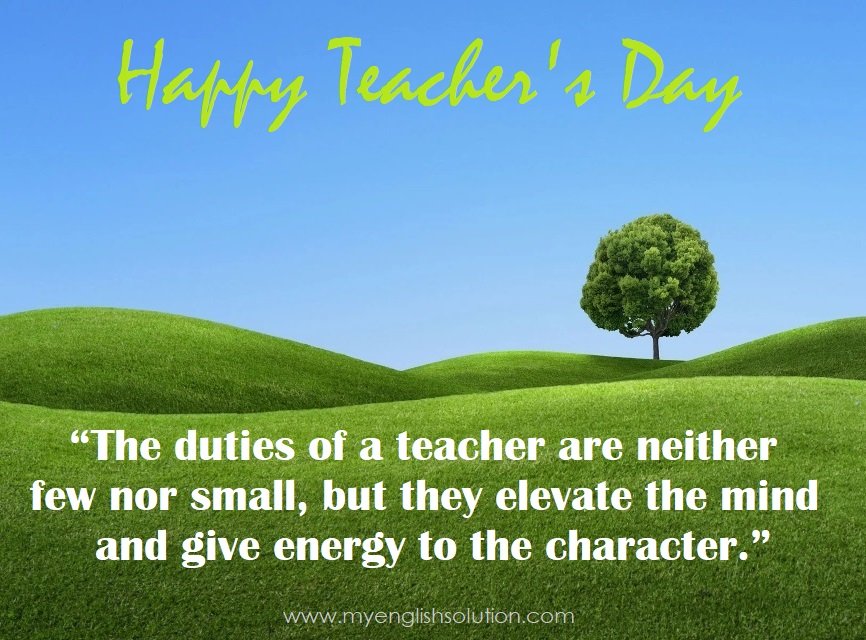 "The duties of a teacher are neither few nor small, but they elevate the mind and give energy to the character."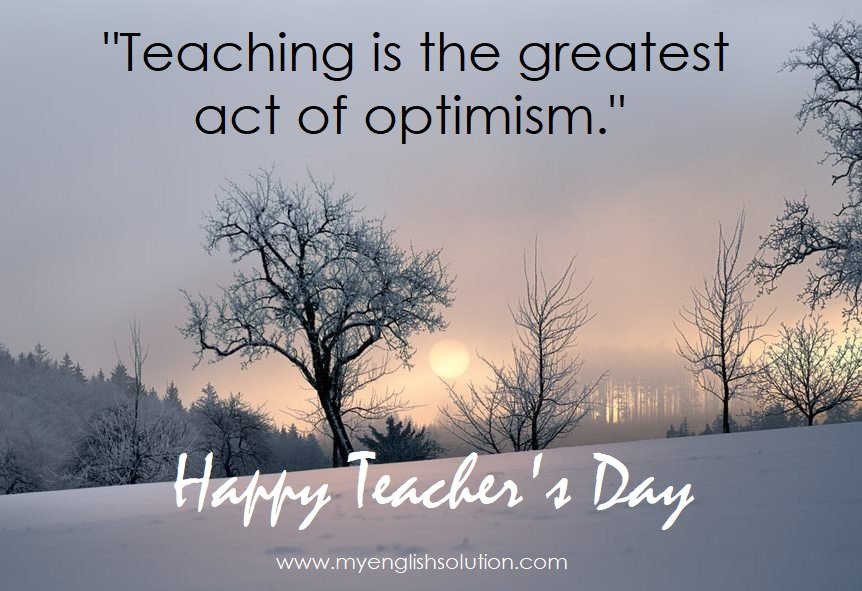 "Teaching is the greatest at of optimism."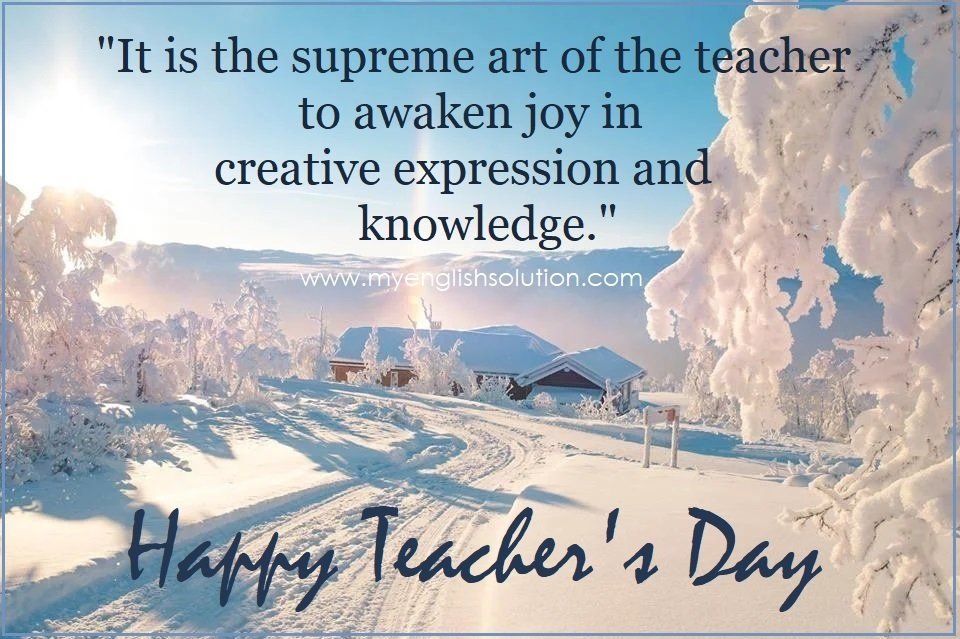 "It is the supreme art of teacher to awaken joy in creative expression and knowledge."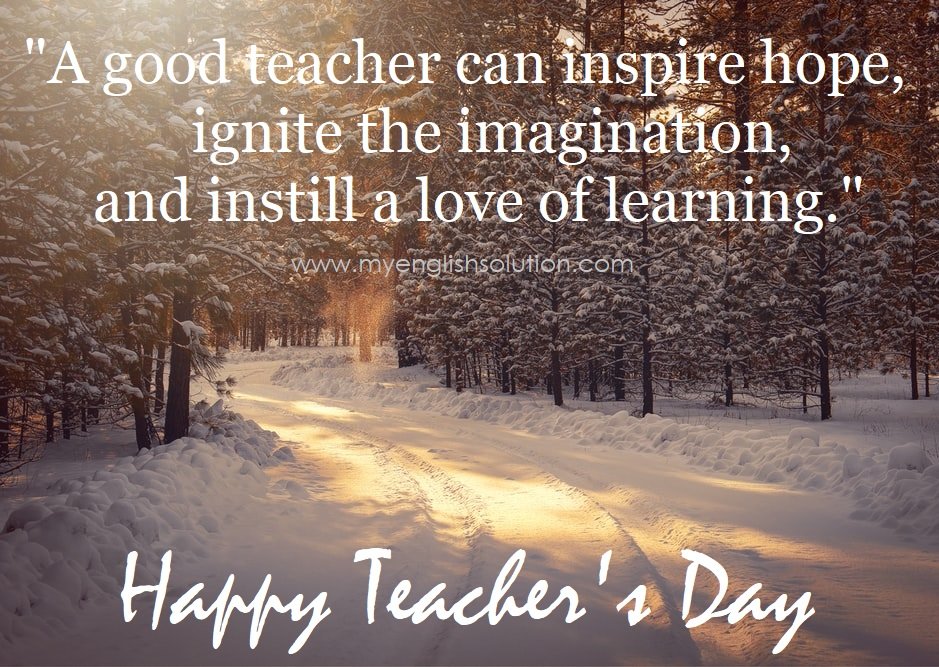 "A good teacher can inspire hope, ignite the imagination, and instill a love of learning."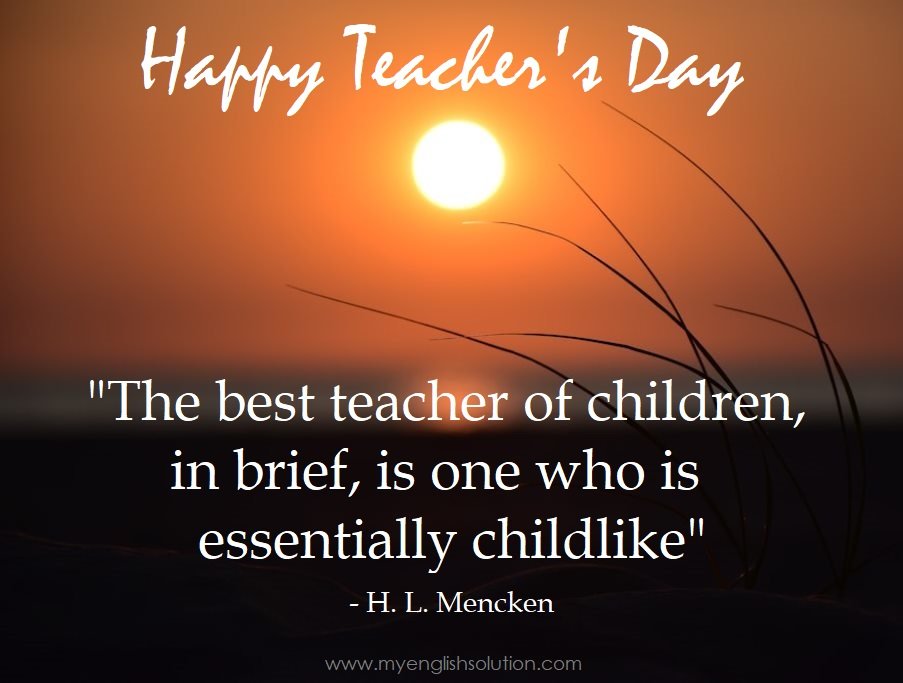 "The best teacher of children, in brief, is one who is essentially childlike."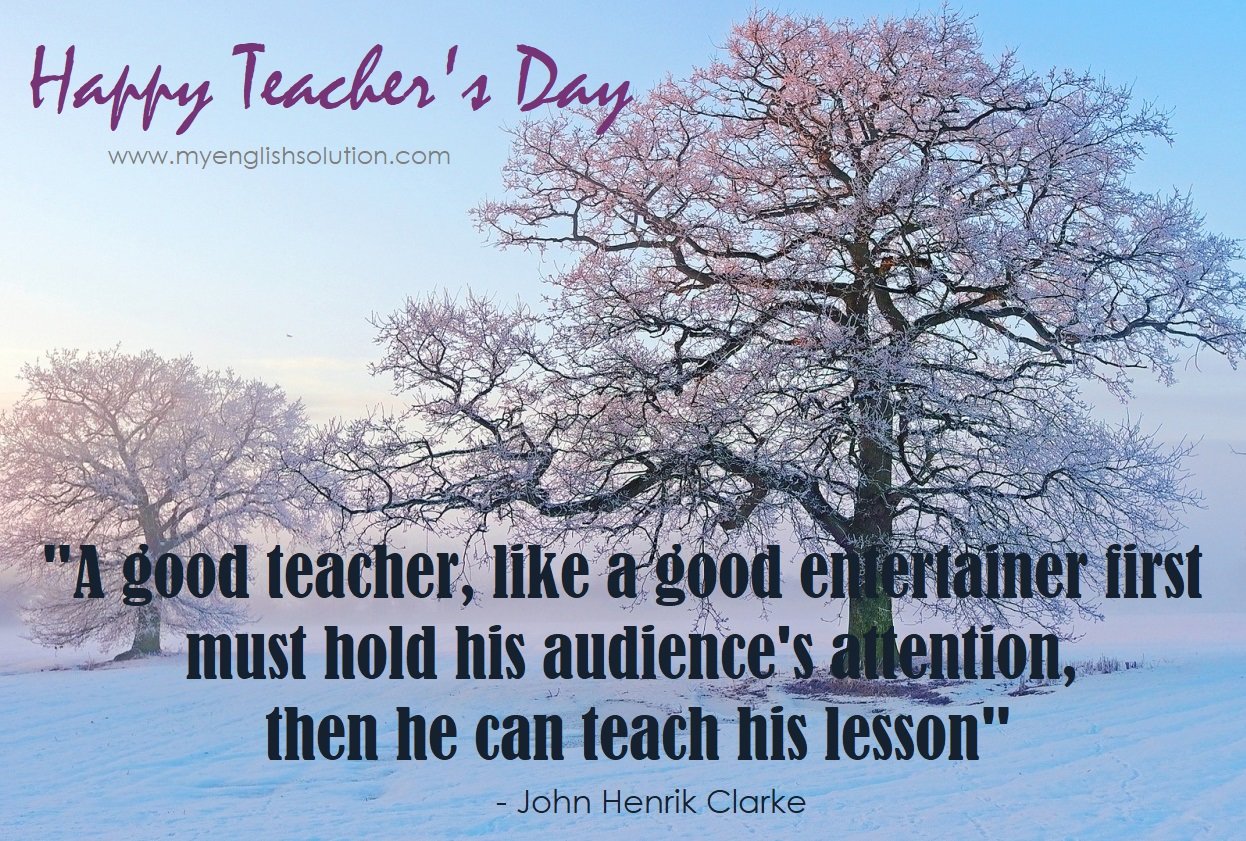 "A good teacher, like a good entertainer first must hold his audience's attention, then he can teach his lesson."
"Good teachers know how to bring out the best in students."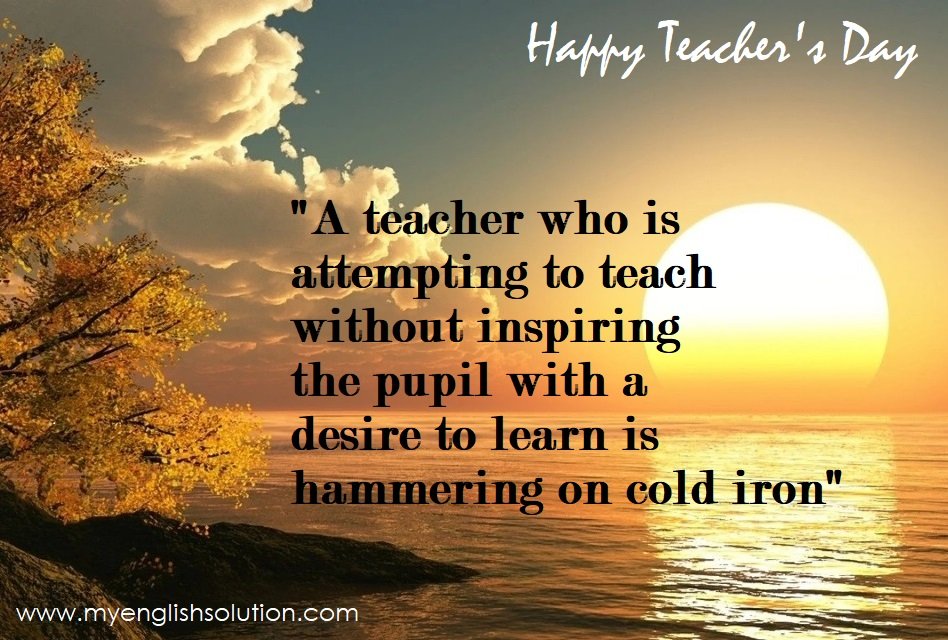 "A teacher who is attempting to teach without inspiring the pupil with a desire to learn is hammering on cold iron."
"One child, one teacher, one book, one pen can change the world."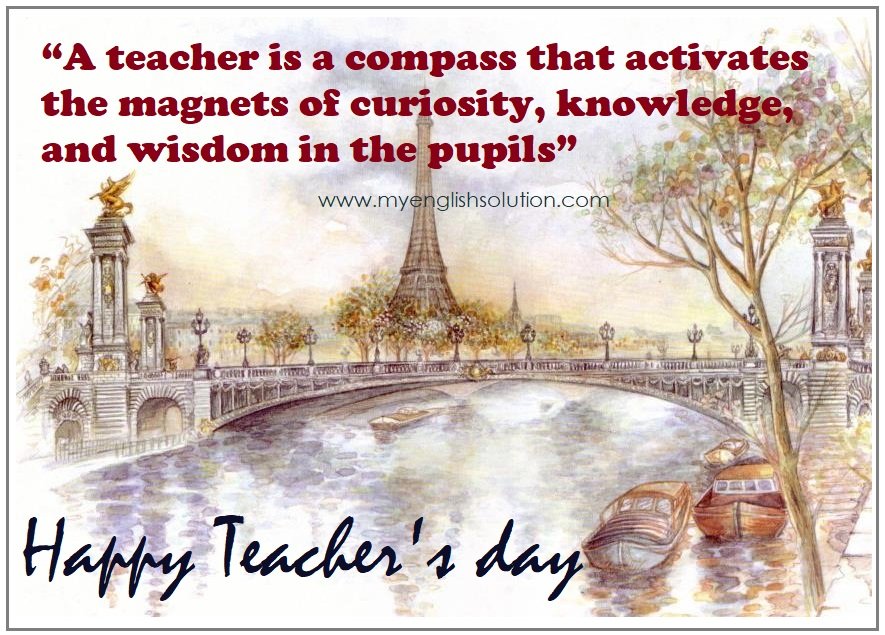 "A teacher is a compass that activates the magnets of curiosity, knowledge and wisdom in the pupils."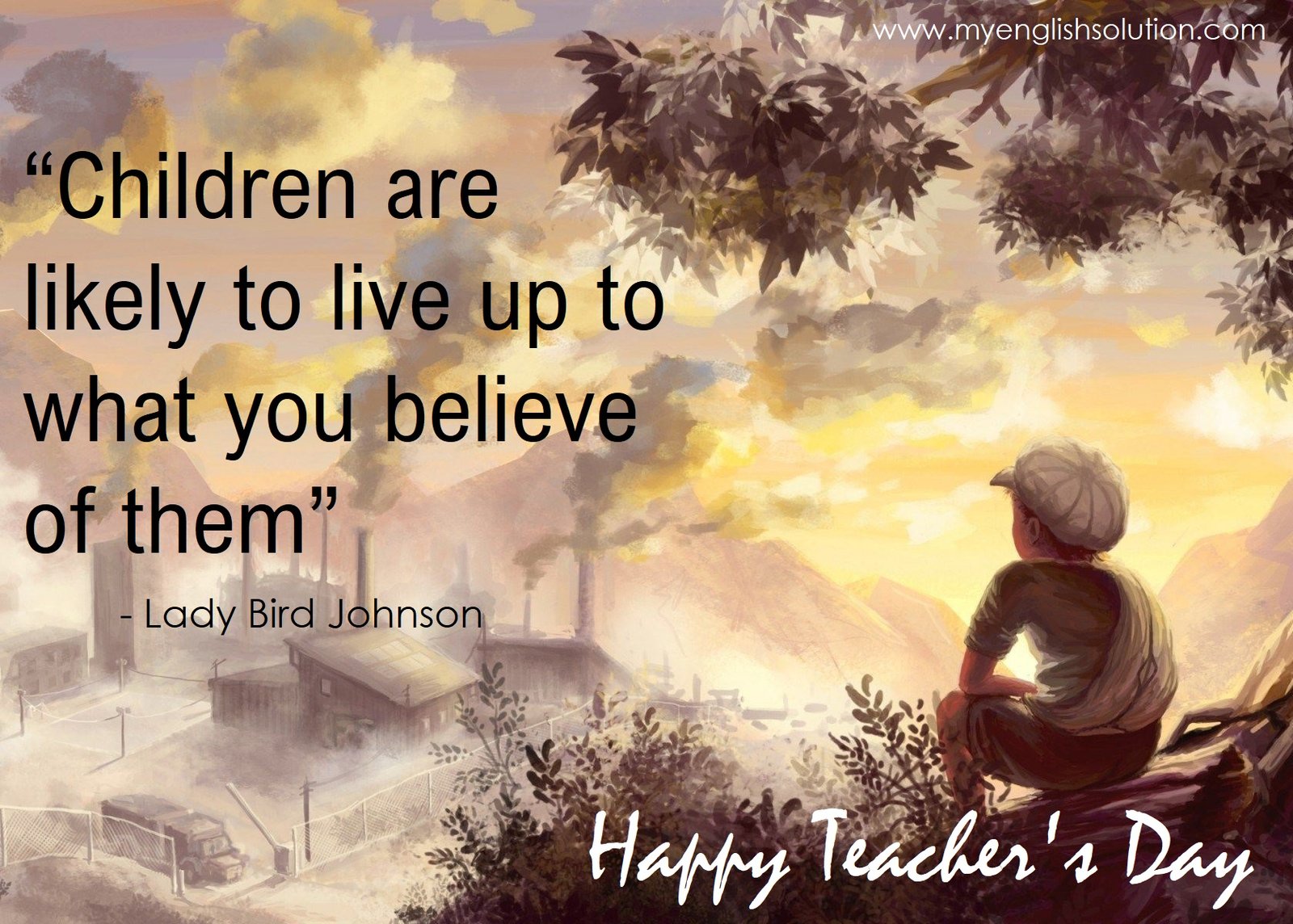 "Children are likely to live up to what you believe of them."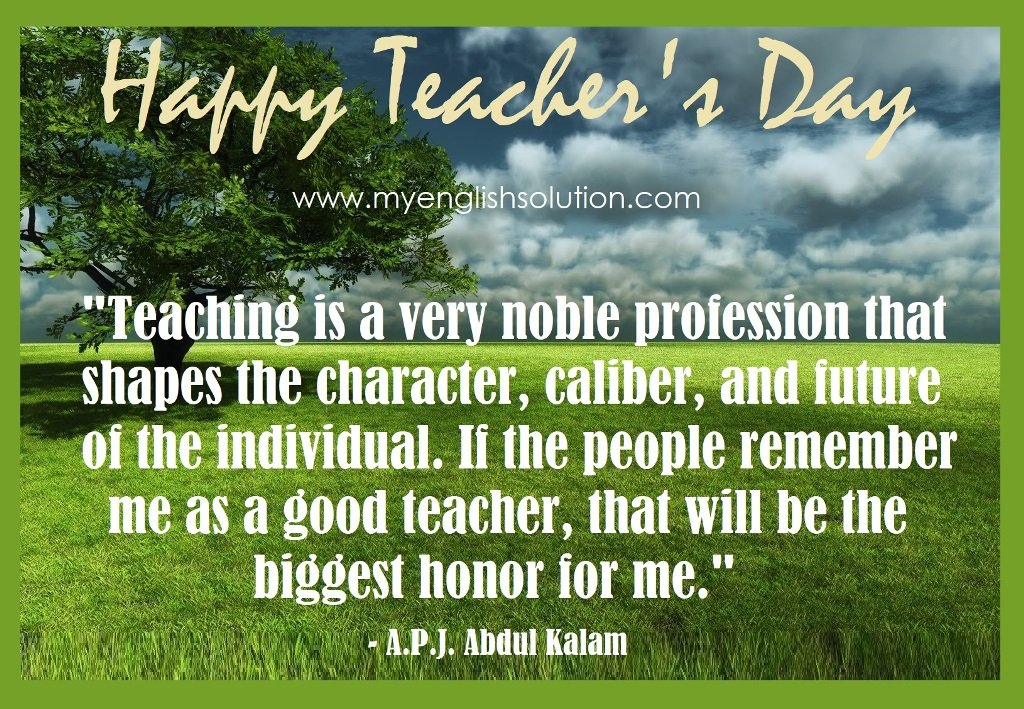 "Teaching is a very noble profession that shapes the character, caliber, and future of the individual. If the people remember me as a good teacher, that will be the biggest honor for me."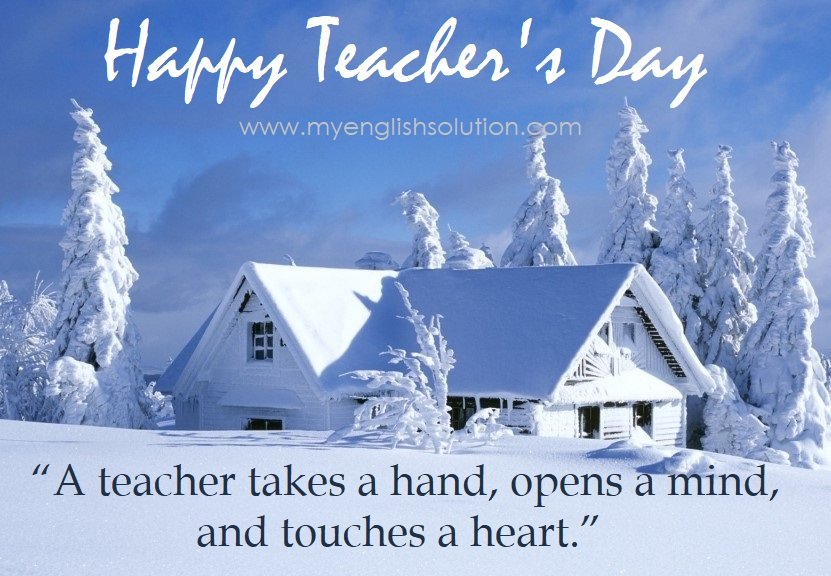 "A teacher takes a hand, opens a mind, and touches a heart."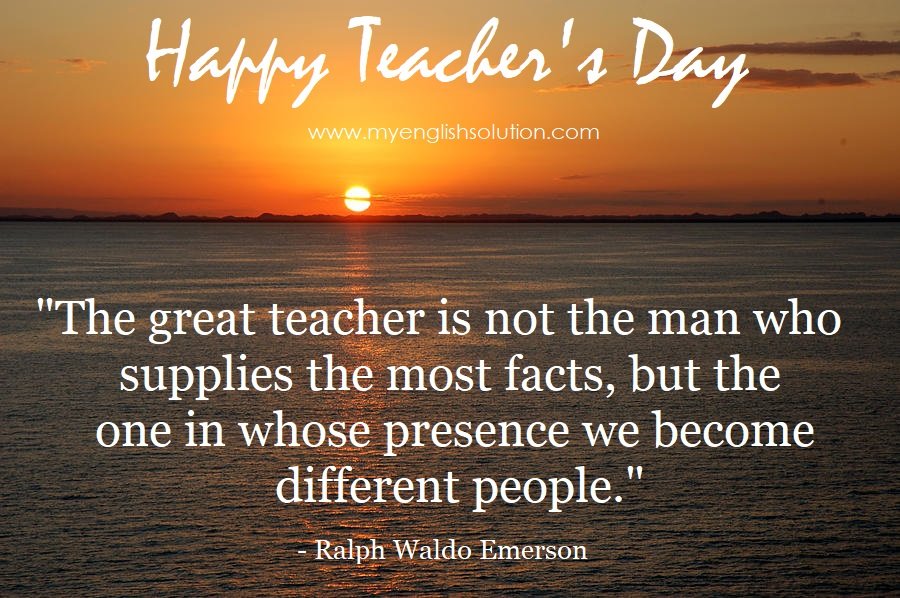 "The great teacher is not the man who supplies the most facts, but the one in whose presence we become different people."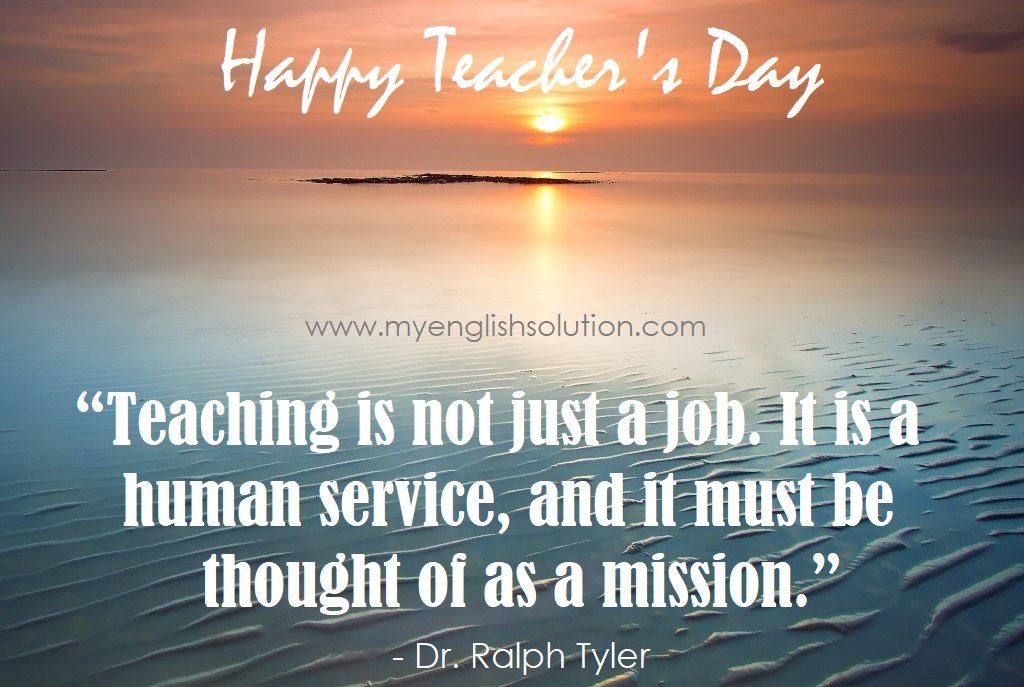 "Teaching is not just a job. It is a human service, and it must be thought of as a mission."
"One good teacher in a lifetime may sometimes change a dliquent into a solid citizen."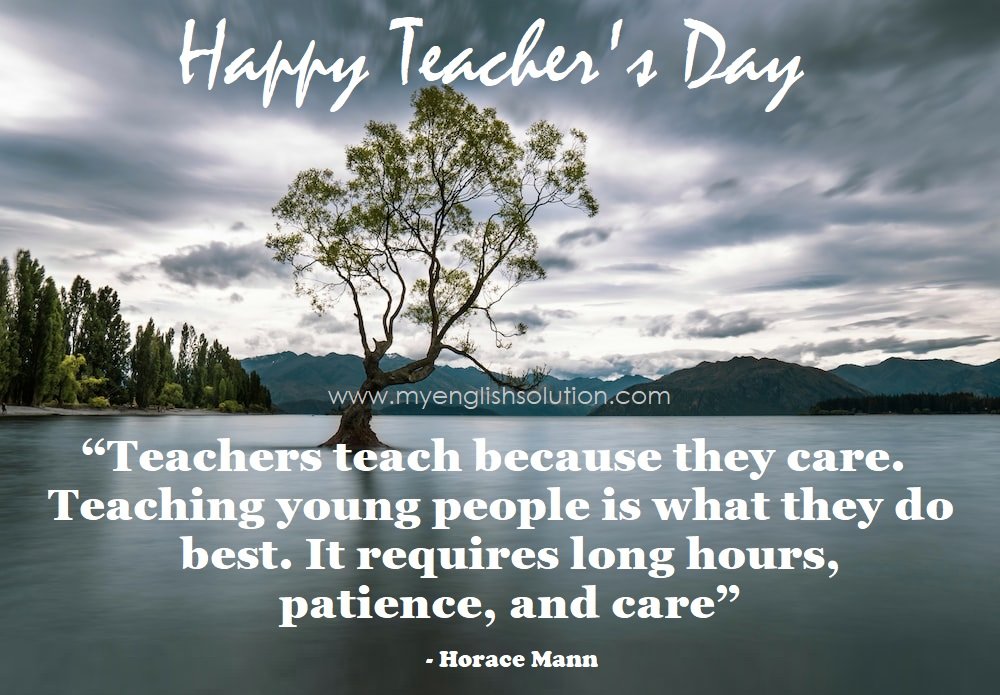 "Teachers teach because they care. Teaching young people is what they do best. It requires long hours, patience, and care."
"Better than a thousand days of diligent study is one day with a great teacher."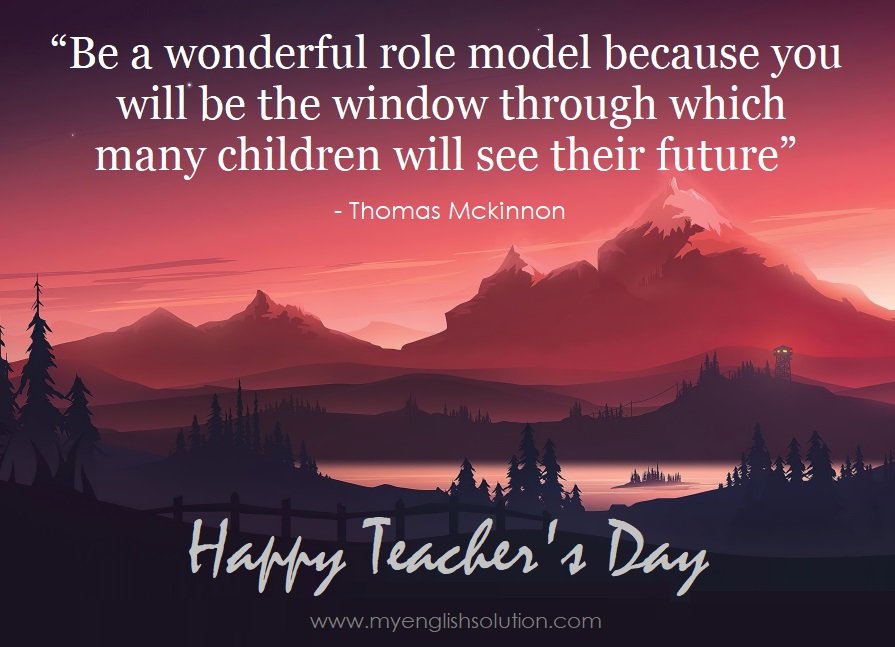 "Be a wonderful role model because you will be the window through which many children will see their future."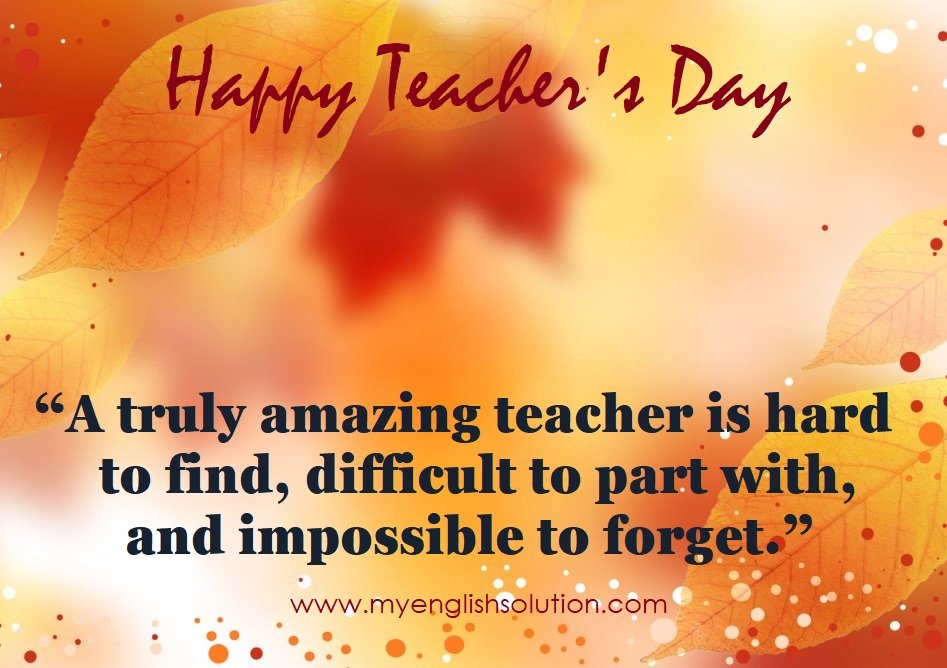 "A truly amazing teacher is hard to find, difficult to part with, and impossible to forget."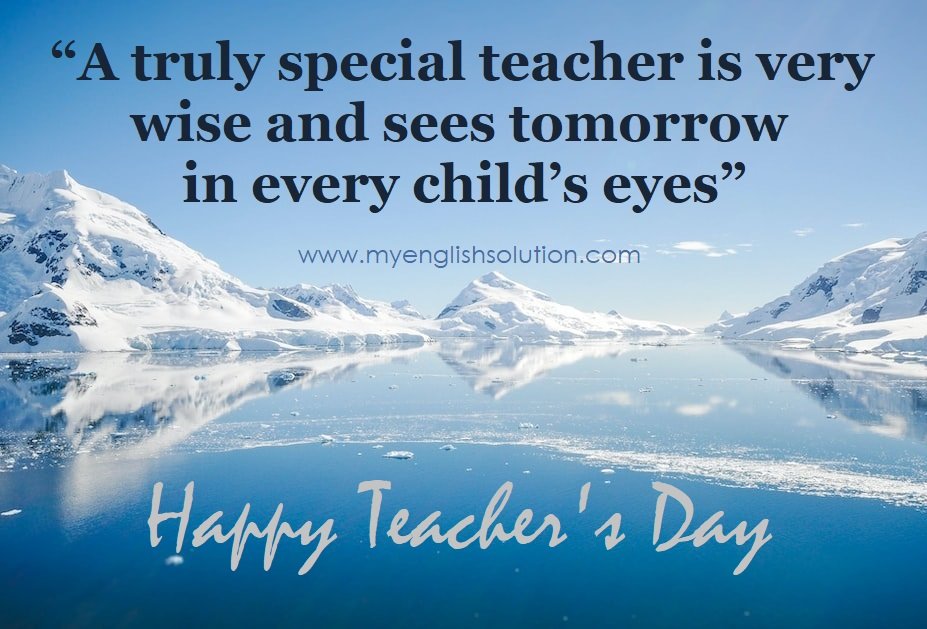 "A truly special teacher is very wise and sees tomorrow in every child's eyes."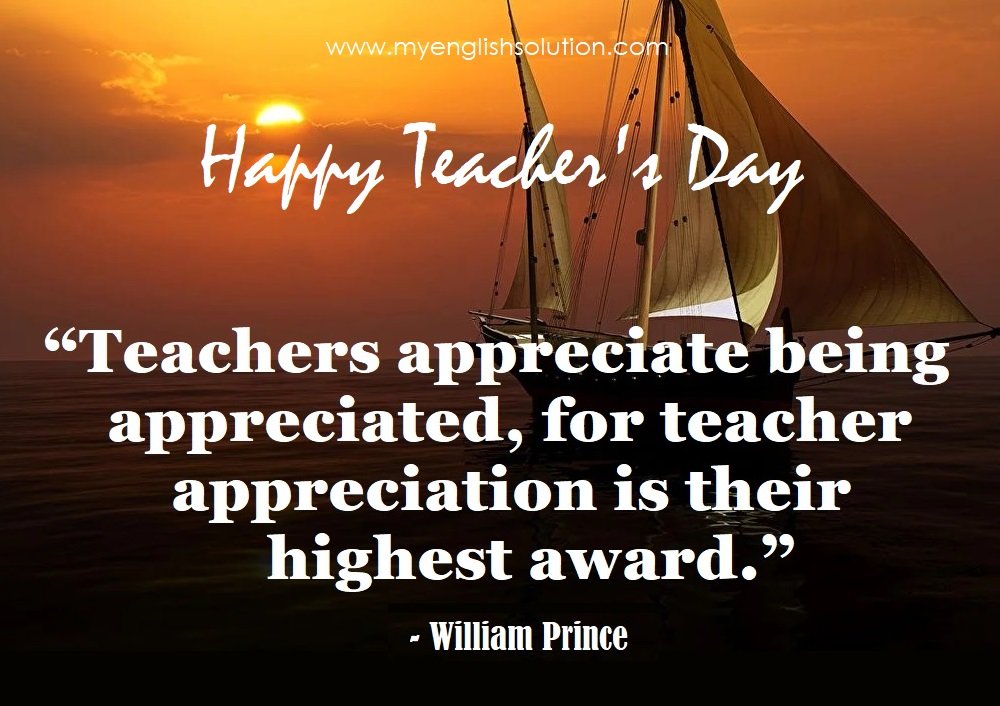 "Teachers appreciate being appreciated, for teacher appreiation is their highest award."
---
More images will be added soon….
Keep visiting the page regularly…