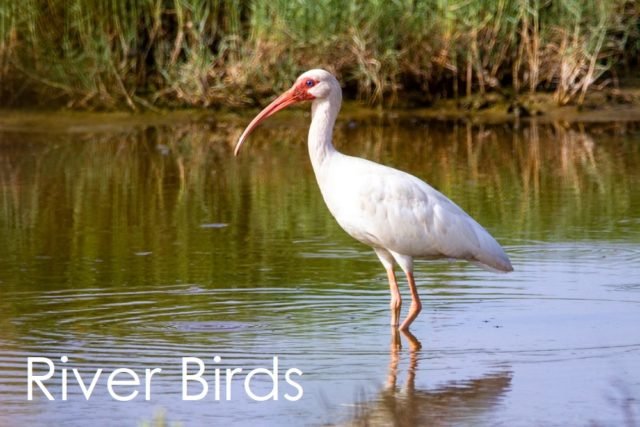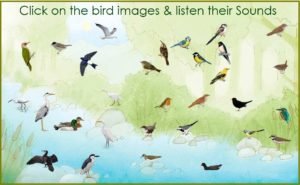 No doubt, birds are the supreme members of ecosystems. They are an indispensable parts of food chains and food webs. Birds not only control but also balance our environment. They have a great importance in our lives. Birds are the most beautiful and majestic creatures in nature. They are predominant to humans in many ways.
Famous English Poet William Blake beautifully described birds in one of his poems-
"Where thou dwellest, in what grove,
Tell me, fair one, tell me, love,
Where thou thy charming nest dost build,
O thou pride of every field!
She.⁠Yonder stands a lonely tree,
There I live and mourn for thee;
Morning drinks my silent tear,
And evening winds my sorrow bear.
He.⁠O thou summer's harmony,
have lived and mourned for thee;
Each day I mourn along the wood,
And night hath heard my sorrows loud.
She.⁠Dost thou truly long for me?
And am I thus sweet to thee
Sorrow now is at an end,
O my lover and my friend!
He.⁠Come! on wings of joy we'll fly
To where my bower is hung on high;
Come, and make thy calm retreat
Among green leaves and blossoms sweet."

Rivers and lakes are really wonderful parts of nature. They are two major habitats for various bird species. They provide not only food in the form of fish and aquatic invertebrates but also shelter made from aquatic foliage. We usually find water levels of rivers and lakes vary with rainfall effecting their banks to overflow seasonally delivering nutrient rich habitats. Rivers are used by birds in a number of ways; wetlands provide them with breeding grounds, rivers are sources for food and water, and rivers are a useful system that helps certain birds navigate. Here are some common River Birds:
| | |
| --- | --- |
| African Jacana | Grey Wagtail |
| American Dipper | House Martin |
| Blackbird | Indian Runner Duck |
| Black-crowned Night-heron | Kingfisher |
| Black-Legged Kittiwake | Large-billed Tern |
| Blue Tit | Little Egret |
| Cetti's Warbler | Little Ringed Plover |
| Common Chiffchaff | Long-tailed Tit |
| Common Moorhen | Mallard Duck |
| Common Sandpiper | Mandarin Duck |
| Crab Plover | Mute Swan |
| Dodo Bird | Nightingale |
| Double-Crested Cormorant | Northern Pintail |
| Eurasian Blackcap | Ruddy Shelduck |
| Eurasian Spoonbill | Ruddy Turnstone |
| European Robin | Ruff |
| Ferruginous Duck | Seagull |
| Flamingo | Short-toed Treecreeper |
| Glossy Ibis | Stork |
| Golden Oriole | Swallow |
| Graylag Goose | Terek Sandpiper |
| Great Cormorant | Western Cattle Egret |
| Great Egret | Western Grebe |
| Great Skua | White Wagtail |
| Great Tit | Woodpecker |
| Green Woodpecker | Wren |
| Grey Heron | Yellow-legged Gull |
River Birds: Discover the River