---

To provide a very useful Academic and Study Resources for Students and Teachers, National Council of Educational Research and Training (NCERT) recently launched their Official YouTube Channel. Different kinds of educational activities are viewed every day with the help of educational experts. The activities carried out through this Channel are,
• DAILY LIVE INTERACTIVE SESSIONS
• WEBINARS & MEETINGS
• AUDIO BOOKS
• DAILY ACTIVITIES etc.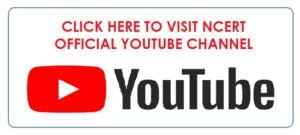 ---
---