About IIRS
Indian Institute of Remote Sensing (IIRS)
, a
unit
under Indian Space Research
Organization
(I
SRO),
Department of Space,
Government
of India is a premier Trainin
g and Educational Institute set
–
up for developing trained professionals in the field of
Remote Sensing, Geoinformatics and GNSS
Technology
for Natural Resources, Environmental and Disaster Management.
While nurturing its primary endeavor t
o build capacity
among the user community by training mid
–
career professionals, the Institute has enhanced its
capability and evolved many training and
education
program
me
s
that
tuned
to meet the
requirements of various target
user
groups
in the society
, r
anging from fresh graduates to policy
makers including academia.
About

IIRS Outreach Programme
IIRS Outreach Programme focusses on
s
trengthening the Academia and User Segments in Space
Technology & Its Applications using Online Learning Platforms. IIRS distance learning program was
initiated in 2007 with the participation of twelve universities in India. Till
date
, IIRS has successfull
y
conducted
101
programs through live and interactive classrooms (also known as EDUSAT programme)
and also launched five online courses under e
–
learning programme. Currently IIRS distance learning
programme is being conducted through following modes:
1.
Live
and Interactive classroom sessions
2.
E
–
learning based online courses
New Courses Announcement
(Between August 22-November 25)
IIRS announces
following
courses commencing from
August
22
,
20
2
2
. The participants can register for
either comprehensive course or individual modules (only three) of their choice.
Comprehensive Course:
Basics of Remote Sensing, GIS and GNSS
(
22
/08/202
2
to 2
5
/11/202
2
):
Comprehensive course
consisting of above
five
courses.
Modules:
• Remote Sensing and Digital Image Analysis (22/08/2022 to 16/09/2022): Basic Principles of Remote Sensing, Earth Observation Sensors and Platforms, Spectral Signature of different land cover features, Image interpretation, Thermal & Microwave Remote Sensing, Digital Image Processing: Basic Concepts of Rectification and Registration, Enhancement, Classification and accuracy assessment techniques.
---
• Global Navigation Satellite System (19/09/2022 to 30/09/2022): Introduction to GPS and GNSS, receivers, processing methods, errors and accuracy.
---
• Geographical Information System (03/10/20212 to 28/10/2022): GIS, databases, topology, spatial analysis and open source software.
---
• Basics of Geocomputation and Geoweb Services (31/10/2022 to 04/11/2022): Geocomputation and Geoweb Services.
---
• RS and GIS Applications (14/11/2022 to 25/11/2022): Agriculture and Soil, Forestry and Ecology, Geoscience and Geo–hazards, Marine and Atmospheric Sciences, Urban and Regional Studies and Water Resources.
Who can participate?
•

Undergraduate and Postgraduate (any year)
•
Technical/ Scientific Staff of Central/ State Government/Faculty/researchers at university/institutions
Course Study Material
Course
study materials like lecture slides
pdf
, video recorded lectures, open source software &
ha
ndouts of demonstrations, etc.
w
ill
be made available through e
–
cl
ass. Video lectures will also
uploaded
in IIRS Learning management system (
E
–
CLASS
)
https://eclass.
iirs.gov.in/login.
How to Register?
Course updates and other details will be available on URL
–
http://www.iirs.gov.in/Edusat
–
News/.
Participants can register through institute or also
go for individual registration.
---
• For Participation through Institute/ Universities/Institutes/Department:
→ To participate in IIRS Outreach programme the interested organizations/ universities/
departments/ Institutes has to identify a coordinator at their end. The identified coordinator will register online his/her Institute as nodal center in IIRS website.
→ Participants has to register online through registration page by selecting his/her organization as nodal center.
→ The Coordinator is required to approve the participants from his/her institute for each course before programme commencement date.
• For Individual Participation:
→ Participants can register using Individual registration option also, if their institute not registered under IIRS Outreach network (Indian Institute of Remote Sensing, Dehradun will be the nodal center)
LIVE Programme Details
Programme can
received
live
through
E
–
CLASS
platform of IIRS
–
ISRO
or using
IIRS Youtube Channel u
sing
internet connectivity. No specific hardware /software required.
T
he content of the sessions will be
available
offline after 24 hours in the E
–
class portal.
---
Classroom Mode:
→ Required Hardware: Desktop computer with web camera microphone & output speaker or laptop with microphone camera and output speaker and Large display screen /projector/TV (Participating Institutions have to bear total expenses for establishment of the classroom facility).
→ The Nodal centre coordinator will be responsible for approval and marking attendance of the registered participants.
Individual participants:
→ Individuals can attend the course live via any web browser through the eclass portal of IIRS Dehradun i.e. https://eclass.iirs.gov.in or via the YouTube channel of IIRS i.e. https://www.youtube.com/user/edusat2004.
→ Participant can attend class through their personal smart phones, desktop or laptops (preferred for good resolution reception of programme).
Certificate will be given on the basis of
70%
attendance
and
40% passing marks.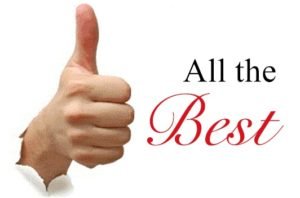 ---
---