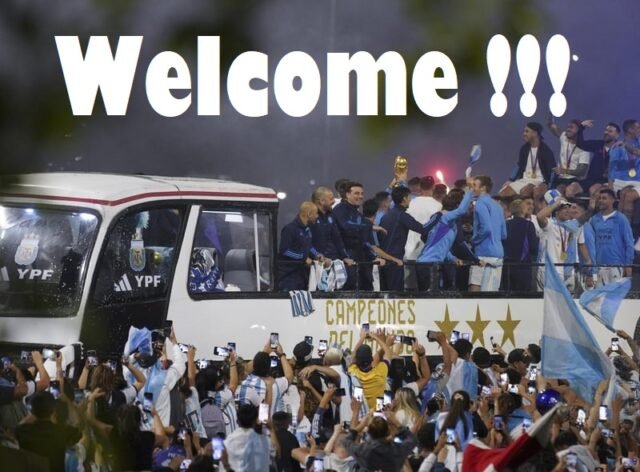 ---
FIFA World Cup 2022: The Argentina team has returned home after winning the FIFA World Cup 2022 in Qatar. The winning team led by captain Lionel Messi, who reached Argentina on Tuesday, was given a grand welcome.
---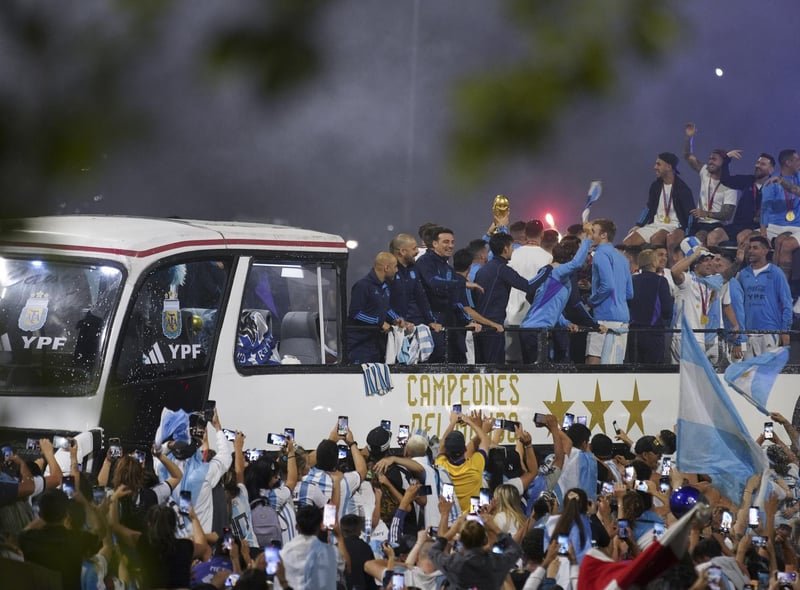 ---
The entire team, including Messi and the coach, were accorded a grand welcome as they landed with the trophy at the airport. During this, a large number of fans were present at the airport, who enthusiastically welcomed their world champion team.
---
WATCH VIDEO:
(Video courtesy: MathFootball Youtube Channel)

---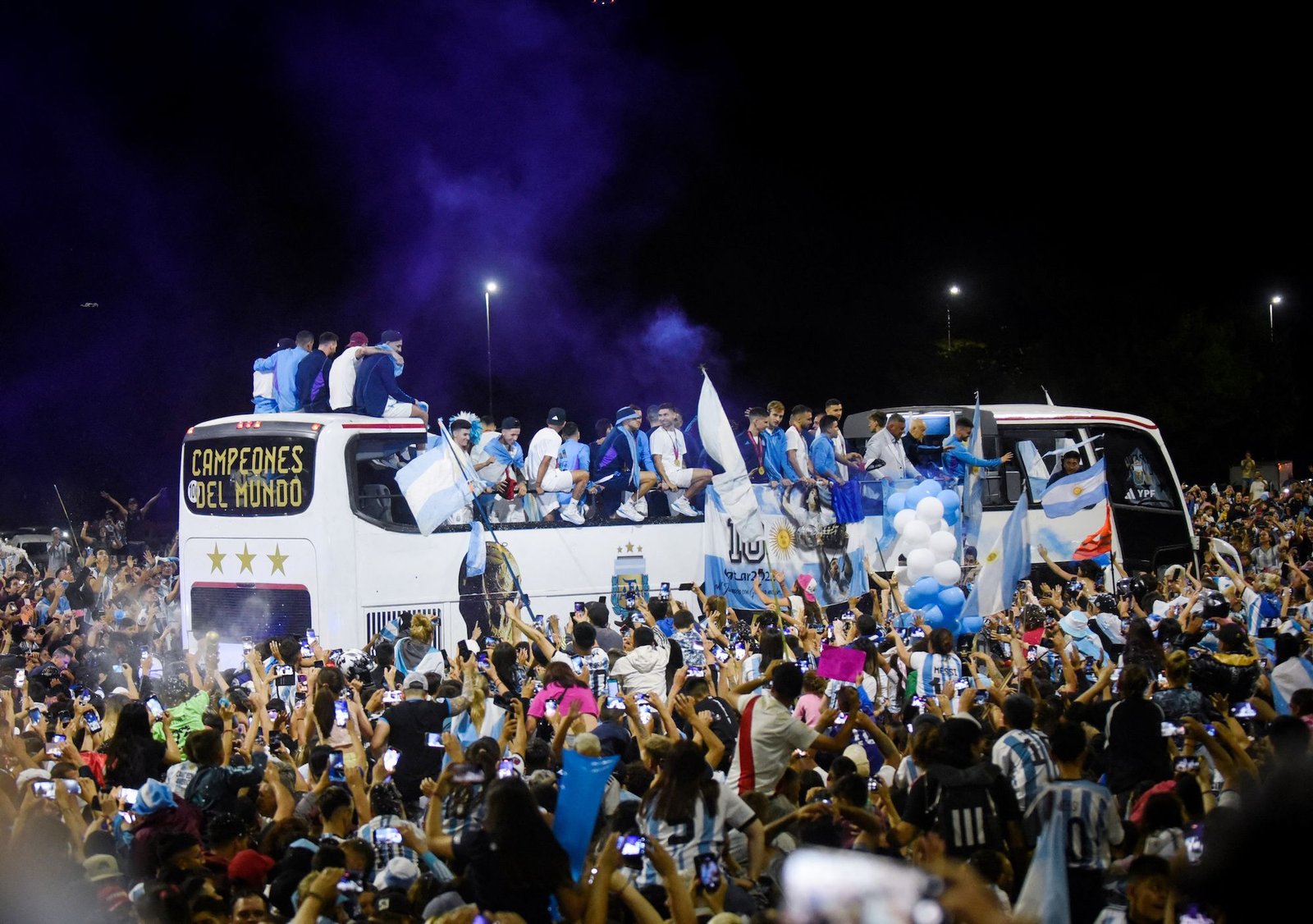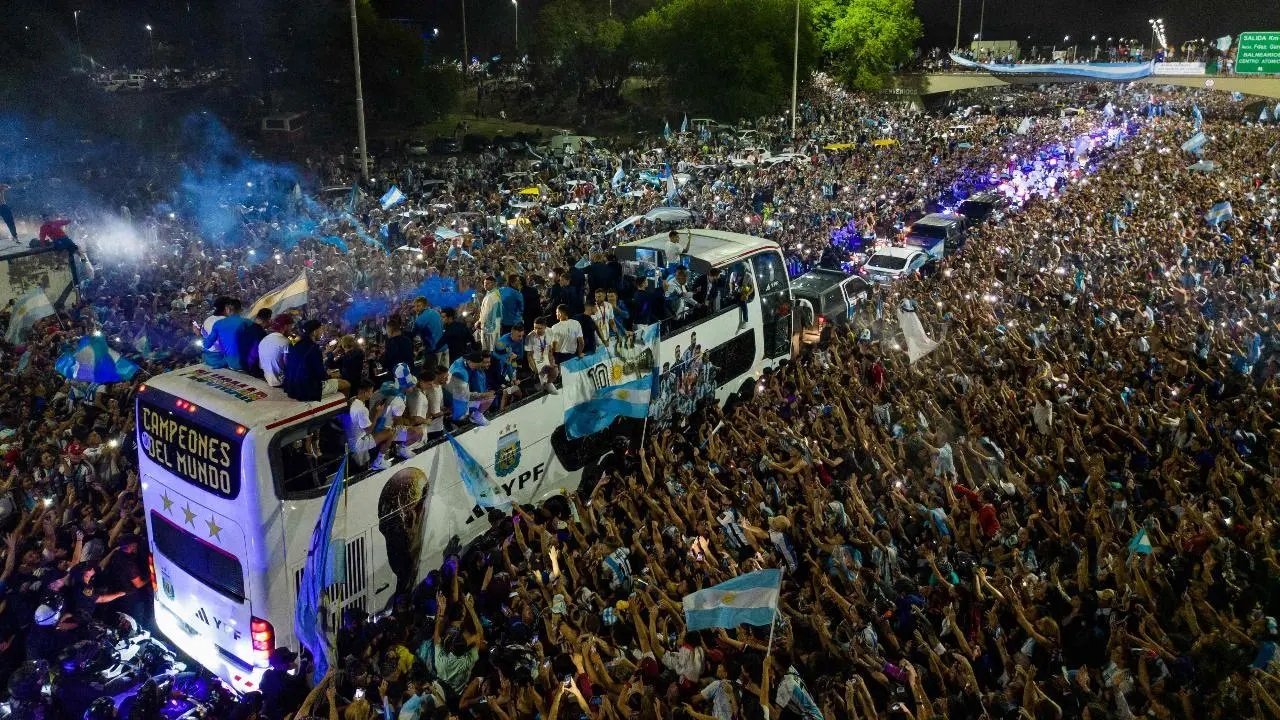 ---
The players of the winning team showed the trophy to the fans from the open bus. 'Champions of the World' was written on the bus. Under the leadership of captain Messi, the team created history by defeating France 4-2 (penalty shootout) in the final of the FIFA World Cup.
---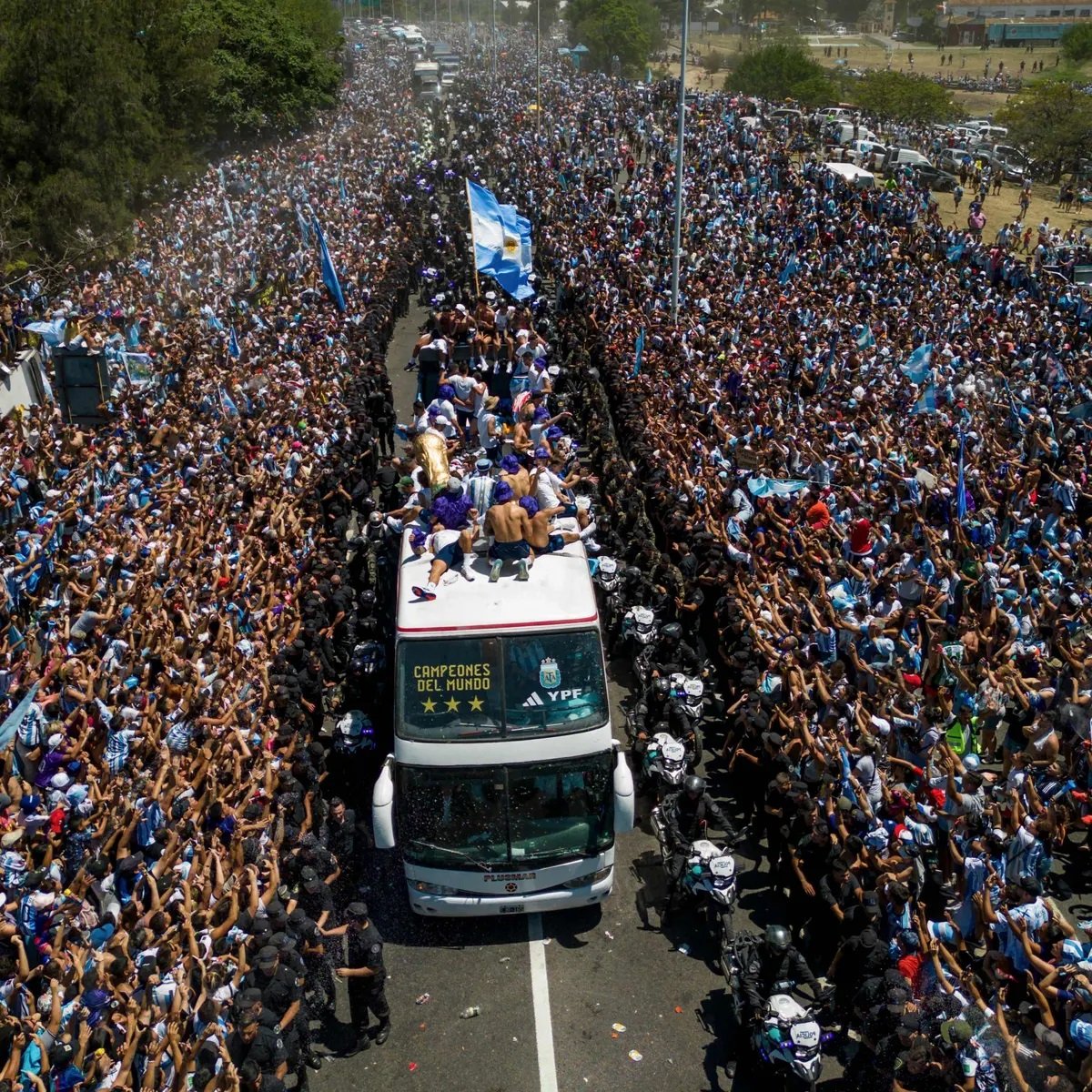 ---
The Argentina team was celebrating with their fans in an open-top bus. During this, there was a lot of fireworks. Argentine flags were flying in the capital city of Buenos Aires. Fans were eager to catch a glimpse of the players. Captain Lionel Messi exited the flight with the winning trophy in hand and greeted the crowd. Argentina's players arrived at the capital's International Airport on Tuesday morning. Thousands of people were ready to welcome their world champion!!!
---
---
Argentina is the first non-European team to win the title in 20 years. Messi, playing his last World Cup, also fulfilled his dream of crowning the world champion with this victory. Around 40,000 people from Argentina went to Qatar to watch the final match. Many did not get tickets but threw all their sorrows and disappointments in the air to join the festivities. The players of the Argentine team are celebrating the victory after 36 years with all the countrymen and football fans!!!
---